Articolo disponibile anche in: Italian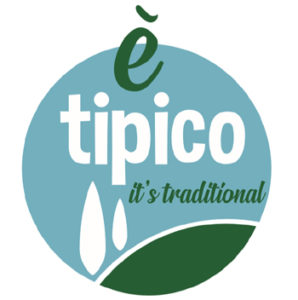 The Schiacciata con l'Uva is a sweet flat-bread cake made with grapes, that has all the taste of the Tuscan countryside.
It's as sweet as childhood memories. A delicious treat that represents the most beautiful period of the year in the Chianti, the September grape harvest.
It's the dessert that reminds the people who live in the Chianti of their roots. When the grapes are ripe on the vines, it's easy to "steal" a couple of bunches from the vineyards down the road to make your Schiacciata con l'Uva… a forbidden pleasure that many Tuscan people indulge in.
Here's a recipe from the bakers at Forno Rossetti, in Barberino Val d'Elsa and Tavarnelle.
The "recipe"
The Schiacciata con l'Uva of Samuele Rossetti is made with malt, flour "0", olive oil, lard, sautéed rosemary, and a pinch of sugar.
Then you add the seedless Chilean raisins after rehydrating them with some water. Once the dough has been kneaded and rolled, some walnuts and local fresh grapes are added.
The sweet flat bread is two centimetres high, crumbly, fragrant, and soft inside. As soon as it comes out of the oven, sprinkle it with a little white sugar.
Forno Rossetti in Tavarnelle (and Barberino Val d'Elsa)
The Rossetti bakery, run by Samuele and Simonetta, is part of the local history of bread making.
In 1960 their grandmother Carlotta (called Carla) and Metello opened the first family shop. First in Via Roma, in Tavarnelle's town centre, then in its current location, in an internal street near Via I Maggio.
In Barberino Val d'Elsa you find their bakery in the main square, next to the pharmacy. Samuele and Simonetta have been carrying on the family tradition for quite a while now with real enthusiasm and passion.
You can taste their delicious Schiacciata con l'Uva from the end of August to the end of November.
A grape-based Tuscan sweet that speaks of country traditions… .
Read more...