Articolo disponibile anche in: Italian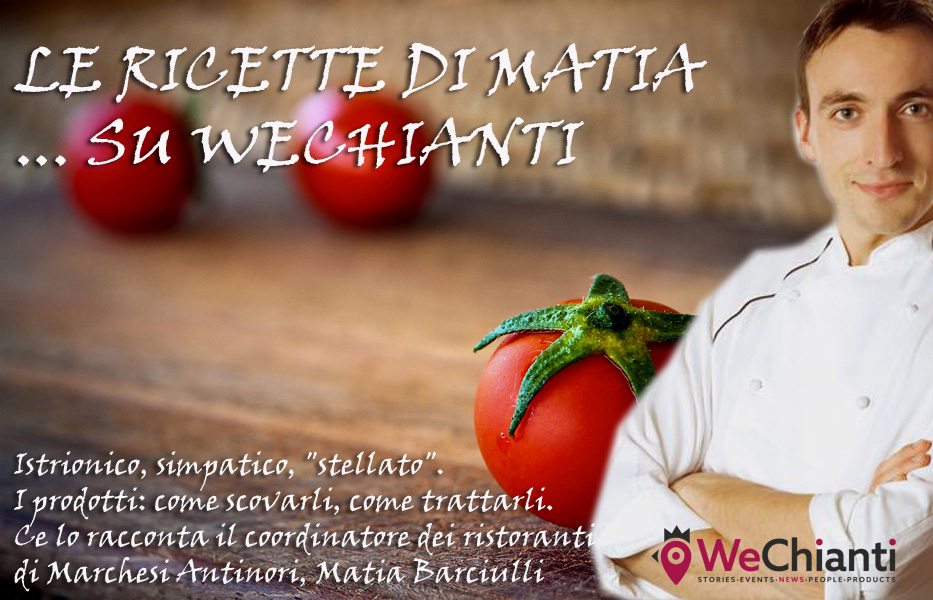 We've arrived! Tomatoes are maturing on the plant; the heat is oppressive.
It's time to take out our pots, strainers and glass jars and prepare tomato sauce, the "pomarola" for the winter.
How should we prepare it and what are the tricks?
Our starred chef, Matia Barciulli, gives us two recipes, one with fresh tomatoes and one with canned peeled tomatoes (also known as the "salsa napoletana").
Here they are! Preparation, 10 minutes, cooking time 30 minutes. Ingredients for 4 people: 500 grams of tomatoes, 1 celery stalk, 1 carrot, half a red onion, 1 clove garlic, basil.
With fresh ripe tomatoes ("la pomarola")
Perfumed and fresh, the symbol of summer. All of the ingredients should be chopped and added together cold. Cook slowly for about 45 minutes and strain through the vegetable strainer.
Season with crude olive oil and basil.
The "salsa napoletana" with canned tomatoes
The best result you can get in the winter. Saute' chopped celery, carrot, onion and garlic until browned. Lower the heat and add the canned tomatoes. Let everything boil and cook for about 30 minutes.
You can mix the sauce with an immersion blender. Season with crude olive oil and basil.
Matia Barciulli, chef, Technical coordinator Antinori's restaurants… and father of Brando
Read more...