Articolo disponibile anche in: Italian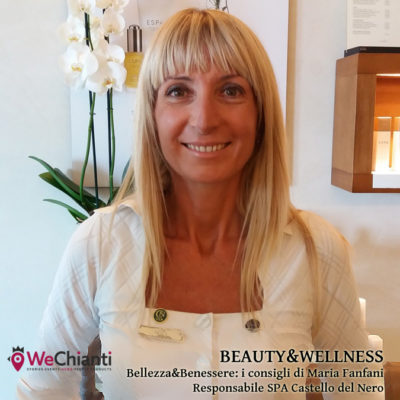 The holidays are over, and we've collected many beautiful memories of the Summer.
But we might also have gained a few kilograms, with all those aperitifs and dinners, and some new wrinkles and sun spots on our skin.
So it's time to think about a complete "back in shape" program. We should start with a good detox diet to deflate our tummies.
Let's avoid alcoholic beverages, and choose healthy natural juices and herbal teas. We should eat less carbohydrates and sweets, and increase the portions of fresh fruit.
By doing regular exercise we will speed up our recovery. And what are the perfect remedies for our skin?
October is the perfect month to return to the beautician and resume treatments that have been suspended during the summer, or maybe start a new beauty program.
Some treatments should be suspended during the Summer months, when one is sunbathing.
For those who don't regularly go to beauty salons, however, a facial peel is recommended at this time of year. It's essential to remove dead skin cells and regenerate the skin.
You should also apply a moisturising cream daily, and use a nourishing face mask once a week to restore elasticity, skin tone and brightness.
Maria Fanfani, Spa Manager Castello del Nero Hotel & Spa
YOU CAN ALSO READ…

# How to protect your face from the heat and sun rays [READ HERE]
# Using grapes for beauty and well-being [READ HERE]
# How to protect your face from the heat and sun rays… in this summer? [READ HERE]
# Beauty & Wellness: how do you repair damage caused by the cold? Maria Fanfani tells us a few tricks [READ HERE]
# Chianti-style scrub: with extra virgin olive oil, sea salt and lavender [READ HERE]
# Cold weather, hands and feet: how to hydrate and prevent signs of aging [READ HERE]
# Some easy tips to get yourself back in shape after the Christmas holidays! [READ HERE]
# Health and Beauty: tips to get the most out of your Christmas [READ HERE]
# Beauty & Wellness. November, the month when you need to strengthen your hair [READ HERE]
Read more...