Articolo disponibile anche in: Italian
At Villa a Sesta they know a lot about the pleasure of "finger licking".
So much so that the food festival organised here is called "Dit'Unto" (oily finger) that this year has reached the 6th edition. After last year's resounding records (about 9,000 admissions, 35,000 tastings sold, 90 volunteers, 46 stands) Dit'Unto is back on Sunday, October 14th.
These numbers are impressive especially if you consider that just fifty people live in the small hamlet of Villa a Sesta, in the municipality of Castelnuovo Berardenga.
The local recreational club, the Tattoni farm and the four local restaurants (La Bottega del 30 – that has been a Michelin-starred restaurant for 20 years – Osteria Alla Villa, L'Asinello and the agriturismo-restaurant Villa di Sotto) have all come together to create and organise this special Autumn food festival.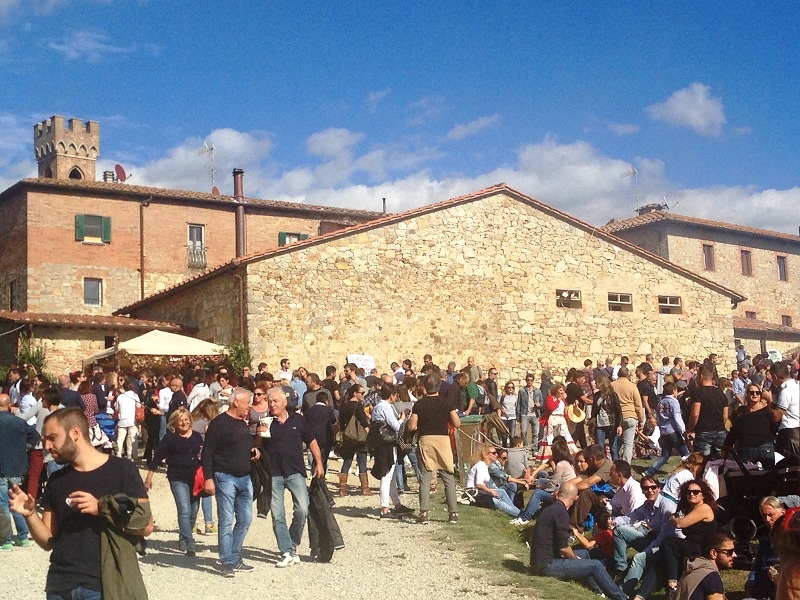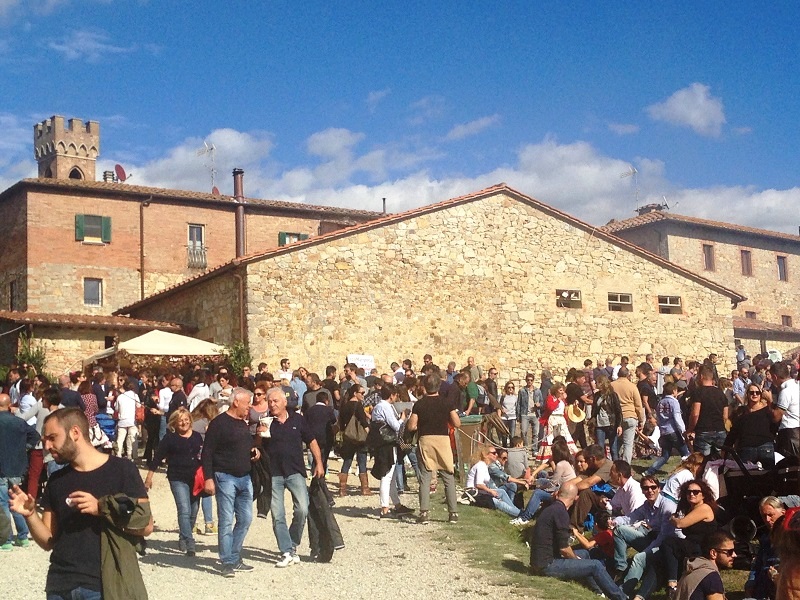 The events' cornerstones are the same every year: good food, a countryside morning walk organised by the Geb, street artists, and various entertainments for children and adults. And genuine countryside hospitality.
Traditional food is the order of the day. You'll find specialities from all over Italy: lampredotto, porchetta, arrosticini, piadina and many others.
Highly rated Italian cooks and chefs will amaze the participants with "signature snacks": Gaetano Trovato (Arnolfo, Colle Val D'Elsa), Riccardo Agostini (il Piastrino, Pennabilli), Alberto Sparacino (Cum Quibus, San Gimignano), Samuele Bravi (Futura Osteria, Abbadia Isola Monteriggioni), Filippo Saporito (La leggenda dei frati, Florence), Fabrizio Borracino (Borgo San Felice Restaurant), Iside de Cesare (La Parolina, Acquapendente).
An Italian-American celebrity chef will also take part in the event: Andy Luotto, a cook and an actor who started out in TV show business in the seventies.
Visitors will find plenty of culinary new additions, alongside traditional and evergreen dishes.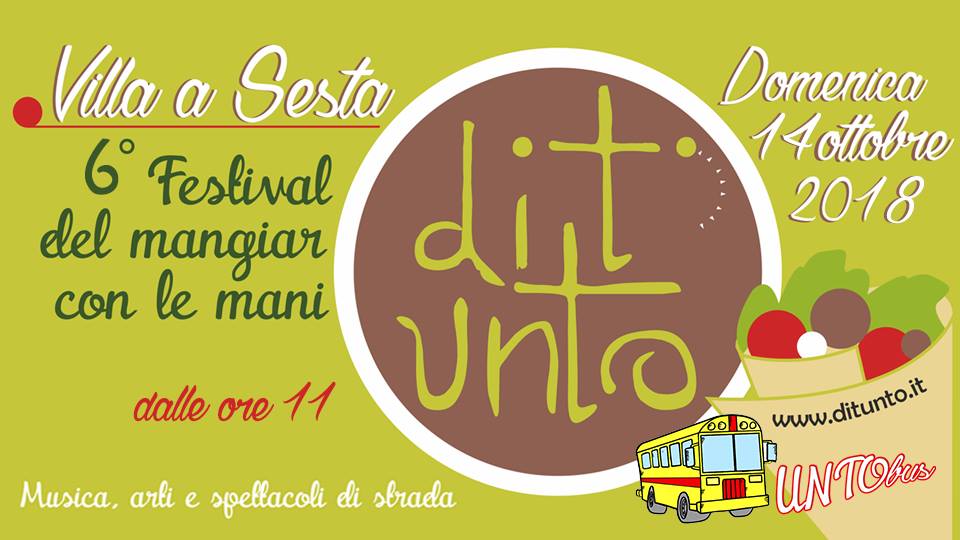 The food tasting price is the same as last year: 3 euros for each tasting and 1 euro for a "gottino" (small glass) of table wine from Villa a Sesta; the finest palates will enjoy a 3 euro tasting of Riserva wines, served in Dit'Unto branded crystal glasses, also on sale at 3 euros.
Apart from the delicious food and wine, another reason to attend is the breathtaking view that can be enjoyed at Villa a Sesta, with vineyards and the scenic countryside typical of the Chianti.
At Villa a Sesta, on Sunday, October 14th from 11am: all the information (also for parking or how to get with the UntoBus) on www.ditunto.it.
Read more...