Articolo disponibile anche in: Italian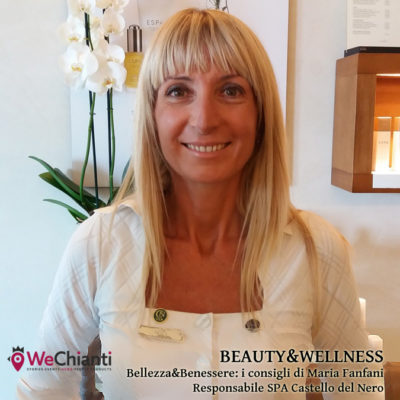 Summer is getting closer and everyone is ready to enjoy the long sunny days. But how can we get the kind of perfect tan that makes us look healthier and more beautiful? To obtain a uniform tan and avoid sunburn, just follow these simple tips.
First of all we shouldn't rush it: we must carefully prepare the skin before exposing it to sunlight. Think that your skin has been protected by clothes for months, so now it needs to be protected and replenished. The first step is cleansing it to eliminate dead skin cells, and give it a luminous appearance.
A body exfoliation is a perfect treatment that we can do at home or in a beauty centre or spa. In gives our skin a nice glow and it allows the skin to better absorb the nourishing cream or body lotion that we will apply later.
It's advisable to gradually expose your skin to the sun and always use a cream, mousse, or sun lotion (there are plenty of different kinds on sale) with a sun protection factor which is appropriate to your skin type. Pale, fair skin is more delicate than a darker complexion,  and you need at least SPF50 to start. You can use a lotion with a lower sun protection factor once you're already tanned,  but you must always protect your skin when sunbathing.
The skin on your face must also be carefully prepared: a scrubber will remove impurities, smooth it, and help the skin to absorb creams, serums or moisturising lotions. Never forget to apply a sunscreen, and use products with high SPF to prevent small wrinkles and avoid sunspots. It's also good to wear sunglasses to preserve the delicate area around the eyes from premature skin ageing and wrinkles.
It's always a good habit to drink lots of water, especially in the summer, to prevent dehydration and keep your skin's elasticity.
To make your tan last longer, it is essential to moisturise the skin daily with highly nourishing creams.
Maria Fanfani, Spa Manager Castello del Nero Hotel & Spa
YOU CAN ALSO READ…

# Chianti-style scrub: with extra virgin olive oil, sea salt and lavender [READ HERE]
# Beauty & Wellness: May, roses, and a gift for your mothers [READ HERE]
# Beauty & Wellness: Spring is here, find the perfect way to depilate [READ HERE]
# Beauty & Wellness: how do you repair damage caused by the cold? Maria Fanfani tells us a few tricks [READ HERE]
# Cold weather, hands and feet: how to hydrate and prevent signs of aging [READ HERE]
# Some easy tips to get yourself back in shape after the Christmas holidays! [READ HERE]
# Health and Beauty: tips to get the most out of your Christmas [READ HERE]
# Beauty & Wellness. November, the month when you need to strengthen your hair [READ HERE]
Read more...