Articolo disponibile anche in: Italian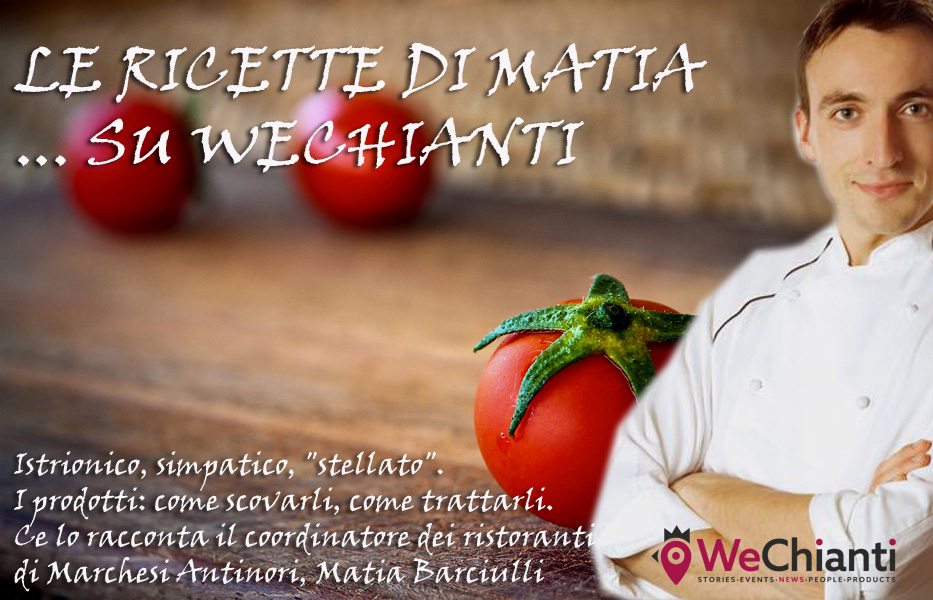 Olive oil has always been sacred. But what the Medici didn't know is that olives, because of the cold, didn't ripen.
They didn't fall from the trees, like they did elsewhere. In December they were still on the trees, and you had to go and harvest them by hand.
This is when modern production of olive oil started, with farmers choosing the right time for the harvest.
Tuscan oil was different, spicy, fruity and slightly bitter, fresh, and not greasy. From that time, step by step, we've arrived at more modern production techniques. With the arrival of technology and the ability to control temperature and oxygen, we've reached a superior quality of olive oil.
My teacher and olive oil expert Marco Mugelli has been one of the main players in this innovation. The olive oil production process, when done properly and respecting nature, is a fantastic alchemy of flavours and smells.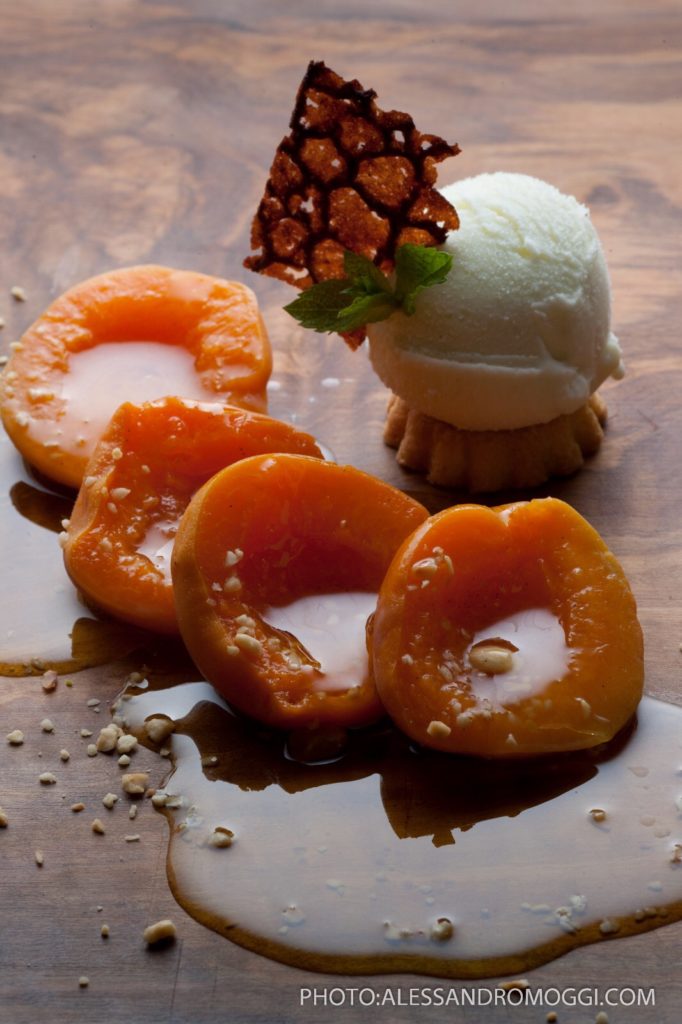 I use "new olive oil" for a very special preparation: I boil 130 grams of sugar with 100 grams of water, when ready I let it cool – this is to make the 30B syrup (French grades showing the syrups' density). Then I take 500 grams of low fat yogurt, 200 grams of new olive oil, not too bitter, and 230 grams of syrup. I mix everything together and place the mixture into an ice cream maker (a small one is perfectly fine). Let it mix it until the consistency is nice and smooth.
I consider this recipe to be the cornerstone of my work with oil. In fact, it was the first time I gave people the opportunity to taste oil at a low temperature, while normally olive oil is consumed at room temperature or warm, but never cold. This preparation enhances the fruity scents of olive oil.
This is not the kind of ice cream you get from an ice cream van, but a sort of after dinner treat, like a lemon sorbet. It's a perfect way to round off your dinner.
Matia Barciulli, chef, Technical coordinator Antinori's restaurants… and father of Brando

Read more...