Articolo disponibile anche in: Italian
Starting at the Castello di Poppiano, you can enjoy the hills between Chianti and Empolese Val d'Elsa by bicycle and scooter.
The tour ends with an outdoor lunch at the Officina di San Pancrazio: tomatoes, panzanella, cold pasta, prosciutto and local cheeses, as well as a glass of wine.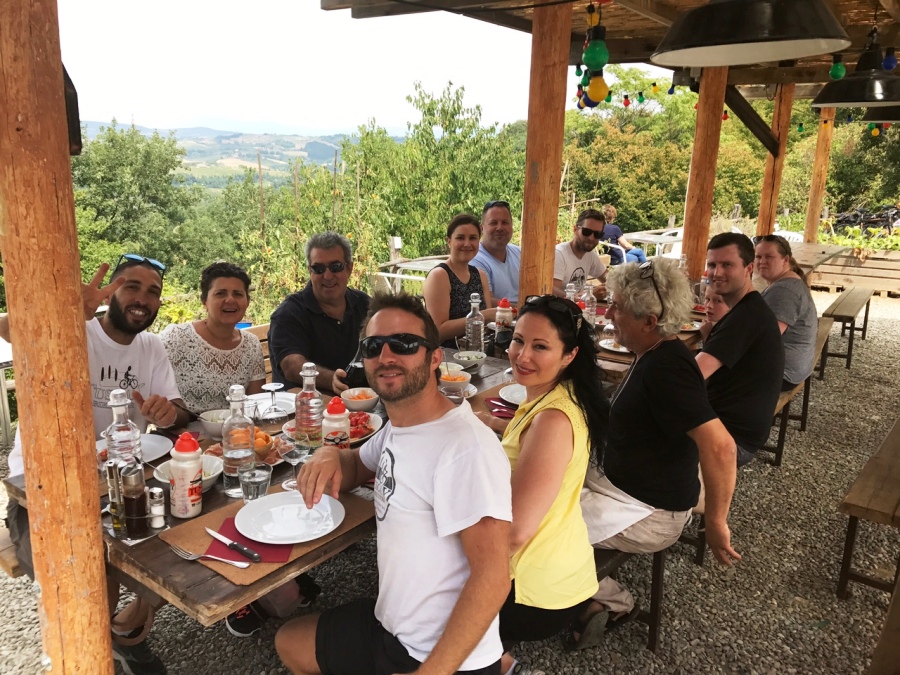 The tours are organized by Tuscany Bike Tours, which this year has brought people from all over the world to the benches of Yves Ollivier, owner of the Officina.
"Most are Americans, " explain the boys of the Tuscany Bike Tours. "But we also have had many Canadians, Australians, Russians, French, and Brazilians. Recently we had someone from Nepal and a girl from the Philippines".
The tour leaves from Florence. Then there is a car transfer to the Castello di Poppiano: "We visit the castle," they continue, "and conclude with a wine and olive oil tasting. Then we begin the tours in bicycle and scooter".
The bicycles go around the hills with the assistance of a truck for those who are too tired to continue. There is a trial run in Baccaiano before leaving with the scooters.
"In that way we can understand at what level the drivers are". The tour also includes the Castello di Montegufoni and the hills of the ridge of Montespertoli which faces San Gimignano.
Alessio, Filippo, Aleandro, Jason, Angus, Tom, Lorenzo, Devin (and Yves at the food stop) thus daily become our "ambassadors" for the rest of the world.
Matteo Pucci
Read more...