Articolo disponibile anche in: Italian
"We love genuine and seasonal foods, with simple methods of preparation and a wine list featuring small local producers.
At the Borgo di Cortefreda, hotel and restaurant facing the splendid countryside between Tavarnelle and Barberino Val d'Elsa, they have clear ideas. In the kitchen as well.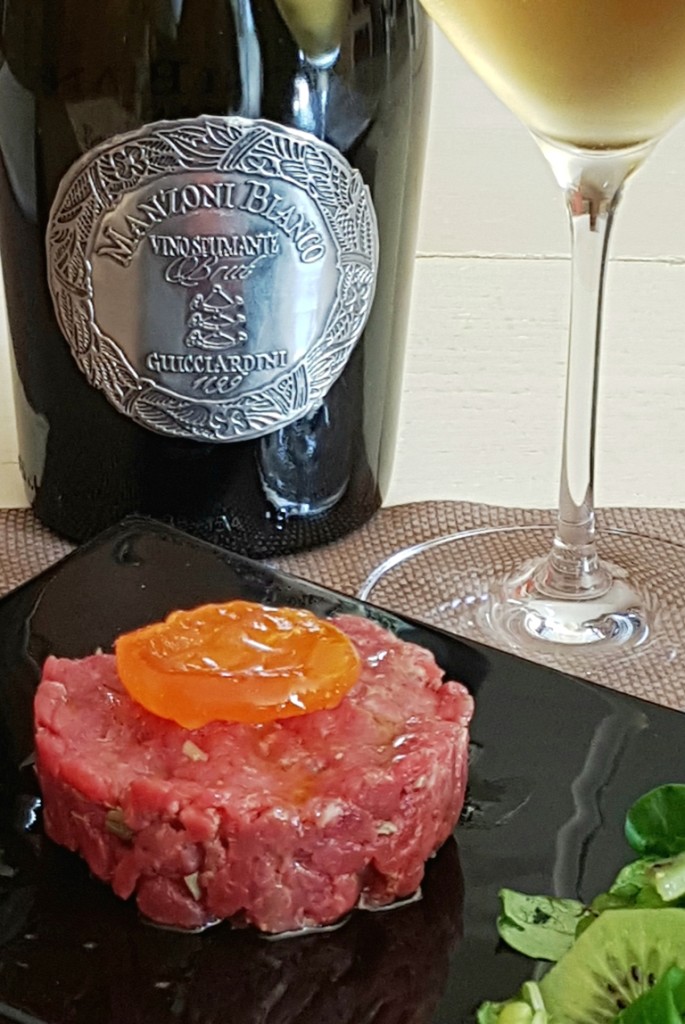 "Our menu," they explain, "is fruit of the creativity of the entire staff in creating the ideal dish. Each of us feels free to let their own experience and personality show through. Starting with some dishes from our menu, like steak tartare with marinated yolk, risotto with zucchini flowers, pink grapefruit and quenelle of goat ricotta, our pork fillet with dried fruit and plum and apple compost, we are a company on a course that doesn't leave anything to chance."
The steak tartare, for example: "We use carefully selected first quality meat, only fillet of top quality 'Scottona'. The yolk is marinated for about three hours with salt and mustard seeds. Everything is accompanied by fresh salad and raspberry citronette".
Let's talk about the quality: "The seasonal zucchini flowers and the sweetness of the ricotta quenelle go perfectly with the acidity of the pink grapefruit. The zucchini flowers are dried to give the proper taste to the dish as well as decorating it".
For the second course: "The pork fillets are seasoned with spices from our garden. They are then dredged in crumbs of dried fruit and cooked for 25 minutes in the oven. On the side, we prepare a sauce with red plums and cooked and homogenized apples, giving a base to our dish and making it balanced to the palate".
The Maitre Sommelier proposes Manzoni Guicciardini Brut to go with the steak tartare. It is a blend of Riesling Renano and white Pinot, elegant for its structure and aroma.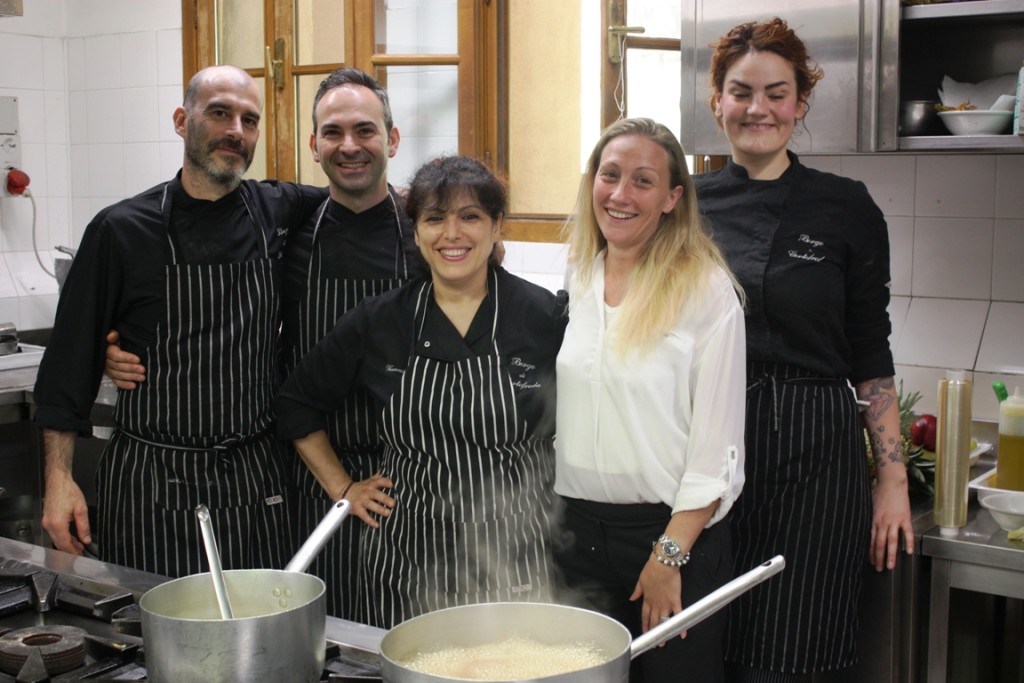 "For the risotto," he continues, "we pair Pink Label Balzini I.G.P  2016 made of Sangiovese grapes and  Merlot, with a definite aroma of fresh cherries and floral and spiced nuances to the palate. It is smooth with an evident fruity taste and touches of minerals".
"To conclude our pairings," he underlines, "last but not least, Syrah Fontodi Case Via 2009 with red color and shades of ripe dark fruit with spiced tones of black pepper, pleasantly spicy and well balanced. This is wine of a strong personality that remains in oak barriques for 18 months and goes well with our second course".
"The philosophy of our work," concludes Borgo di Cortefreda, "enclosed in the heart of Chianti…".

Read more...