Articolo disponibile anche in: Italian
For an entire day, the Limonaia di Panzano in Chianti was transformed into a backstage photograpy and video set filmed by a drone. The bride and her wedding was the topic of a photography shoot.
Everything was organized to the last detail with the flavor of the Chianti region. Organizers and operators, protagonists of the event, are 4 professional photographers.
Maurizio Cristofani, from Panzano, Renzo Ruffoli of Tavarnuzze, Luigi Rossini, from Le Bolle (Greve), and Daniele Furini, originally from Montefioralle.
All have a long experience in diverse areas of photography, fashion, reporting, photojournalism, cerimonies and events, advertising and portraits.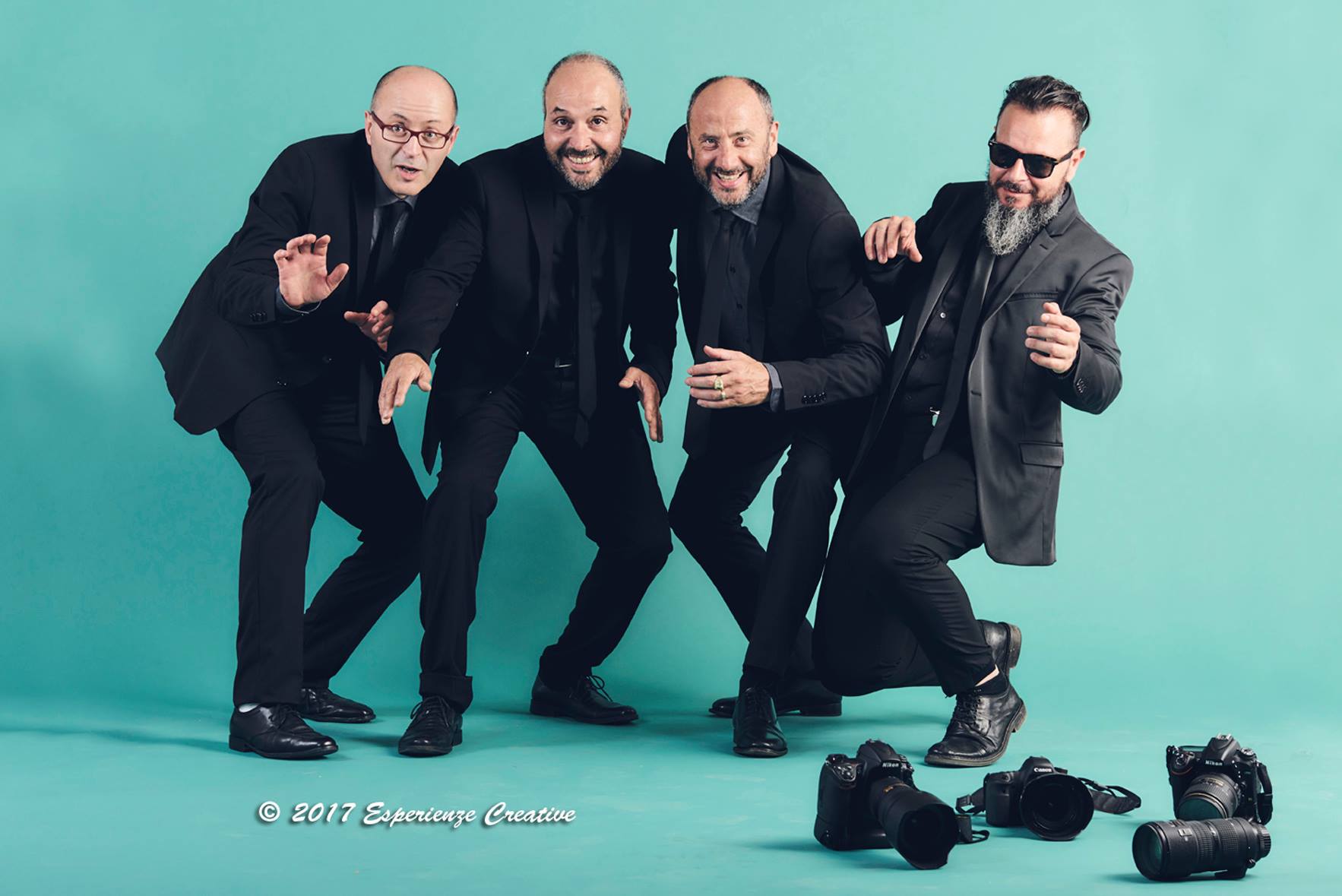 Together they have created the team, "Esperienze Creative", which collaborates with Francesco Vermigli for videos. The purpose of the team is to gather photographic services, especially for weddings, which connect their various work experience with continued research and experimentation of new methods of communication in the world of photography.
"With the arrival of digital photography," says Renzo Ruffoli, "everyone can snap photos from their cellphone or iPad, but our professionalism lies in our photographic eye. I know what I want to see in a shot".
Chianti is a territory rich in wedding locations for Italians and people coming from all over the world: "Our team, Esperienze Creative, with our website which will soon be completed, will show couples a large quantity and variety of photos to help them best re-create the most beautiful day of their lives".
"Ours is a work in progress," says Maurizio Cristofani. "we are constantly searching for images which give emotion and transmit and communicate to those who observe them. For the contents of our website we have been gathering shots and a video shot in Chianti over the last few months. It recounts the dream of young woman on the day up for wedding. Through this you will see our professionalism as we promote our territory which is surely a unique stage".
Everyone will be able to create a complete package for a wedding in Chianti thanks to the collaboration among high-level artisans and professionals in the area, particularly in Panzano.
In addition to the photography service, there will be references to find the location, flower arrangements and wedding bouquet, catering or restaurant and a beautiful wedding cake This is what was on the scene on the date of the shooting; everything from Chianti and Panzano, at the Limonaia di Panzano.
The video tells a story with the help of the photographic set, the backstage and the wedding models: Carolina Faini, Margherita Caviglioli, Silvianna Gangemi, Serena Fiore Gangemi, Francesca Violano, Alberta Berisha, Samuele Gangemi and Marco Del Cucina; adding to the experience were the seamstress, Luciana Galli, the young, professional make up artist, Erika Ramazzotti, the wedding cake from Bar Pasticceria Sieni in Panzano, the accessories by Anna Bucciarelli Gioielli.
And, of course "the first citizen" of the town, Dario Cecchini.
Daniela Doddoli
Read more...