Articolo disponibile anche in: Italian
Chef Veronica from Florence has been at the Borgo di Cortefreda in Tavarnelle for four years: she began as second chef and today leads her right hand men: Giovanni from Avellino and Leo, a genuine Tuscan.
In the countryside of Tavarnelle, in the hotel and "relais" whose hearts beat in the kitchen, we find the starting point of real gastronomic experience. Not only for the guests, but also for visitors for meetings and events. There is much to learn from "tasteful" lessons.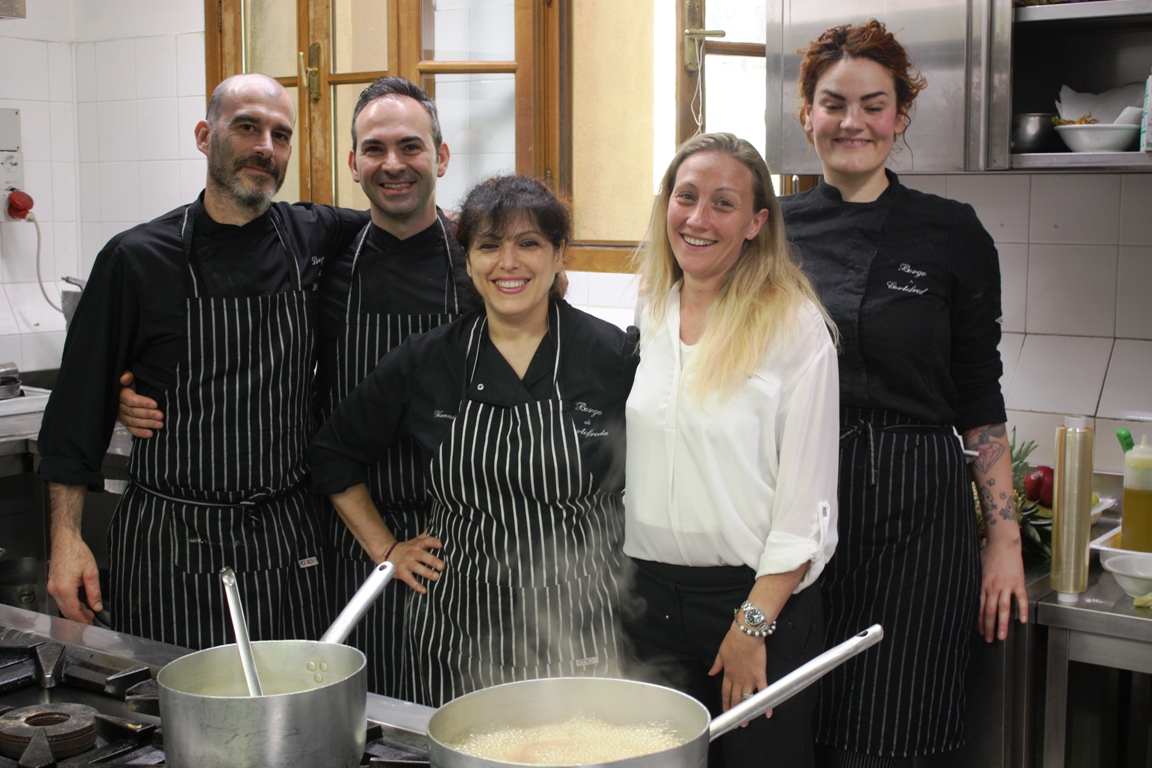 We arrive while Veronica is teaching how to make ravioli with ricotta and spinach to two Americans, Karen and Tami, who are spending their Saturday morning in Chianti with eggs, flour and the desire to learn.
"We make traditional cuisine," says the manager, Nadia Mangiavacchi, while we are touring "In some cases the recipes are 'revisited'. It also depends on our clientele, mostly, foreign".
From Easter to October there are more than 90% of foreign visitors. But the restaurant is also a point of reference for many local receptions. And, as we said, there are also cooking classes, open to both hotel guests and outsiders.
"We go from one to 50 people," Nadia explains. Obviously, we change the typology of the offerings: from 'pappa al pomodoro', to fresh pasta, to traditional Tuscan dishes. Then of course, we eat what has been prepared".
We end our tour in the kitchen among pots and pans and course preparations. Nadia tells us that "the kitchen opens at 6:30 AM and closes at 11 PM. We have a homogeneous group which can take care of everything, from room service to weddings, from receptions to poolside dinners. These are already making people fall in love this summer".
Read more...