Articolo disponibile anche in: Italian
A voyage/concert dedicated to the world of the vegetable garden will be shown at the Town Theatre, Regina Margherita of Marcialla, on Saturday, March 25, at 9:30 PM, when the show, "Il Conciorto" will be performed.
Music and comic theatre by and with Biagio Bagini, voice and guitar, and Gian Luigi Carlone (from the Osiriris Band), voice, vegetables, sax, flute and electronic music. The vegetable garden is the place where a word is like a seed which then grows leaves, or notes.
Then they become plants in the form of a song. Therefore, it is here where pop, rock and modern songs are grown. They tell the lives of eggplants, peppers and zucchini and speak about the state of mind of the vegetable grower and narrate the stories of vegetable gardens of famous people.
The vegetables on the scene play music, sing, and tell about themselves through the "Ototo" technology.
Bagini and Carlone accompany eggplants, carrots, zucchini, and cucumbers with flutes, saxophones and guitars and give life to a sustainable concert, a real "life in the garden".
"This is a live concert of vegetables, greens played and listened to with disinfected words and natural sentiments. There is nothing chemical. The Conciorto is organic in my mind. I prepare it all with indecisions, incisions, hard work and enthusiasm".
"The attempt," adds Carlone, "is to tell about the secret life of plants, the internal existence of things gathered from the garden, while listening to the vegetables".
Because before inserting the wires of Ototo into carrots, tomatoes, fennel and eggplants, you need to stop and listen. Before making vegetables play music, you need to lend an ear and feel nature and listen to what it has to say.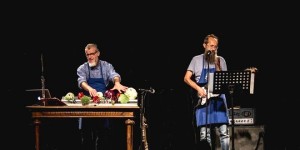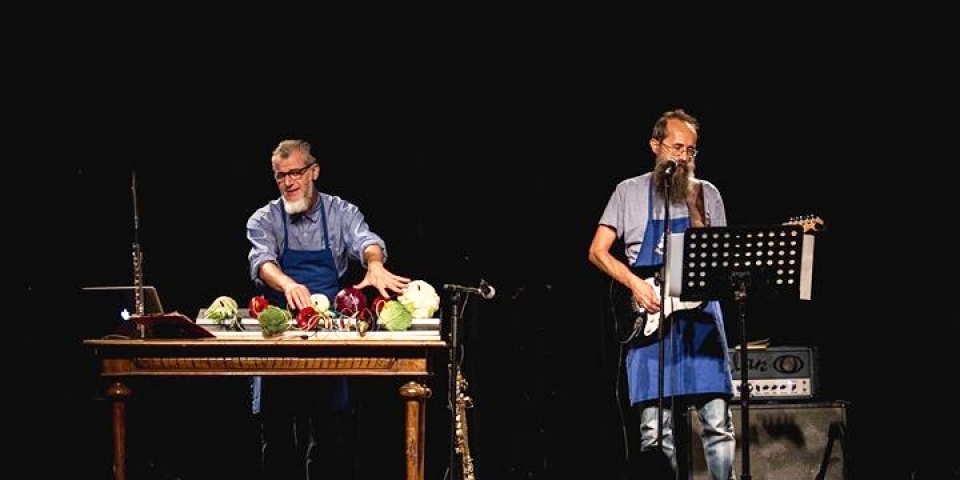 "What we would like to pass to the public is a way of approaching nature which is more creative and spontaneous, without tying everything to the production of vegetables and trying to leave the already tracked paths. It is a little bit like we are doing in the city with urban gardens, which become a way to activate new routes and ways to live in the city".
Info: 0558074348 – www.teatromargherita.org – info@teatromargherita.org.
Read more...