Articolo disponibile anche in: Italian
Olive oil from Tuscany will be featured in a single catalogue for promotion in Italy and in the world.
This is the objective of the regional Selection of extra Virgin olive oil Dop and Igp for Tuscany which returns for its 2017 edition. It will be created by the region with the collaboration of Promo Firenze, a specialized company of the Florence Chamber of Commerce.
The selection, reserved for Dop and Igp extra virgin oils, will highlight the best Oil production of the region, with the scope of using it for promotional actions, in Italy and abroad, to reward and stimulate the efforts of the olive oil sector in the continuous improvement and the quality of the product.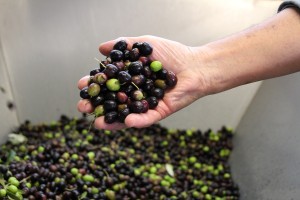 Those who wish to participate in this selection have time until March 6. Every company can present a maximum of three olive oils. The samples must be taken from single and homogenous lots of the oil, certified to be of at least 1000 kg.
At the same time as the entry, the oils will be consigned to a laboratory indicated by Promo Firenze, which will provide in making them anonymous and subjecting them to sensory analysis on the part of the commission of experts made up of leading panelists and technical tasters of oil.
Oils that are chosen will be entered into the catalogue for the 2017 selection, which will be published within two months of the end of the selection.
The five best Dop or Igp oils, three organic oils, three mono-variety oils, three oils with the regional brand of Agriqualità and the three oils with the highest content of biophenols will be indicated by special mention.
Read more...