Articolo disponibile anche in: Italian
Billing by the 16 Consortiums which protect Tuscan wine and presented the "Anteprime" (Previews) for 2017 at the Fortezza da Basso, reached one billion euros! With an increase of 55% in regards to 10 years ago and a high rate of exportation, the companies which produce Tuscan wines (DOP/DOC and DOCG) represent an important element in the economic growth of the territory.
"The exportation of quality wines from Tuscany continues to rise, for the first time marking a constant growth for three years in a row," comments Marco Remaschi, the regional assessor of agriculture for Tuscany.
"There is no sign of it is stopping. Exportation of DOP DOC  and DOCG Tuscan wine reached nearly €586 million 2016, registering a growth of 2.05% in respect to 2015 and an even greater 10.4% over 2014".
These numbers are even more significant if you compare it to total wine exports, which lowered from €903 million in 2015 to 858 million in 2016 (-5.24%).
This demonstrates how the market always rewards quality product. Among those countries which bought a larger number of bottles of Tuscan wine in 2016 are the United States with €139 million euros of export, Germany with 62 million, Canada, 34 million, the United Kingdom, 25 million and Switzerland with €21 million. We are not only talking about red wine.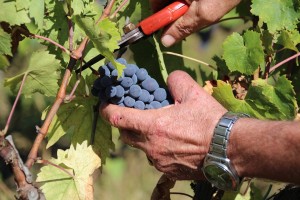 In fact, the export of DOP white wine increased by 12% over the preceding year, including a growing demand from Asia. Hong Kong, in fact, has become the third destination market with €1.7 million together with Japan at €.8 million.
"The wine sector," says the regional governor, Enrico Rossi, "is not only growing in billing, but has increased to 25,000 employees in Toscan. This number has grown by 5% over the last 10 years, even through the economic crisis".
"We need to invest in wine promotion," concludes Remaschi. "We need to re-plant our fields and substitute the older vineyards, and we need to invest in the wine cellar. This needs to be done to improve and to face climactic changes, which have led to a higher percentage of alcoholic level in the production".

Read more...