Articolo disponibile anche in: Italian
With the objective of saving abandoned farmhouses in rural areas, the Regional Tuscan Junta has approved a proposal to recuperate ruins and avoid using new soil to construct building from scratch.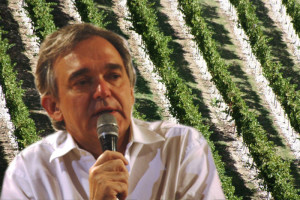 "Protecting our landscape," say the President of Tuscany, Enrico Rossi, "means not building indiscriminately as well as saving the land and the patrimony of farmhouses and cottages already existing in our countryside, a heritage which is too often left in conditions of abandonment and decay".
"The scope of this law is to stimulate the recovery of spaces and insure that before using new land, we use structures which are already existent. An exception, of course, are those found in areas with a high water or geomorphological risk".
"With this proposal," adds the regional assessor of the landscape, Vincenzo Ceccarelli, "we establish the ways in which the recovery of abandoned country dwellings can occur with advantageous conditions. For example, for those structures not subject to conservative restoration, a gradual augmentation of volume to improve energy use and sismic security, are allowed. Reduction in town charges are also foreseen".
"These are progresive advantages which we think will foster the saving of existing buildings as an alternative to the consumption of new land".
The proposal modifies law 65/2014 and will move to the regional council for analysis by the commissions and a vote.

Read more...