Articolo disponibile anche in: Italian
More than 400 labels from all over the world and a unique collection of wines from Chianti and other Tuscan Territories will be gathered in a popular Florentine meeting place to demonstrate to Florentines and tourists alike excellent food and wine.
With this premise, the consortium for Chianti Classico opened a wine shop in the "Mercato Centrale" (central market) of Florence two years ago.
They intended to promote an ample concept of cultural food and wine diffusion in a place which greets thousands of world tourists every day.
In December, to demonstrate the food and wine wealth of Italy, Gallo Nero launched "Divini Italiani", a development project to promote hidden Italian gastronomic treasures which are paired with wines from the "Enoteca" (wine shop).
Each month will be dedicated to a different region, and the public will be able to taste specialties from Norcia, cheeses, etc.: simple but extraordinary products from small Italian producers which are paired with wines from their region.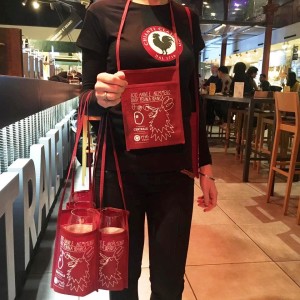 They began in December with Umbria and products from "Il Quadrifoglio" of Norcia, hoping that the passion for good things could help one of the richest and most precious gastronomic centers of Italy, currently living through a very difficult moment because of last summer's earhtquake.
Starting on January 15, the series will continue with Trentino Alto Adige. The project was born of the collaboration between the Consortium of Chianti Classico and Filippo Saporito of the "Leggenda dei Frati" who came up with the format.
He will choose artisans of taste from every corner of the country.
Read more...