Articolo disponibile anche in: Italian
The markets of Tavarnelle (Thursdays) and San Casciano (Mondays) are animated by an historic food stand. Near the Palazzo Torrigiani in Tavarnelle and on the splendid "terrace" of Viale Garibaldi in San Casciano, is the Conticelli food stand.
Its philosophy reflects the mentality of the traveling stand: high qualit and fair prices. They offer something extra compared to the supermarket but respect the principle of convenience.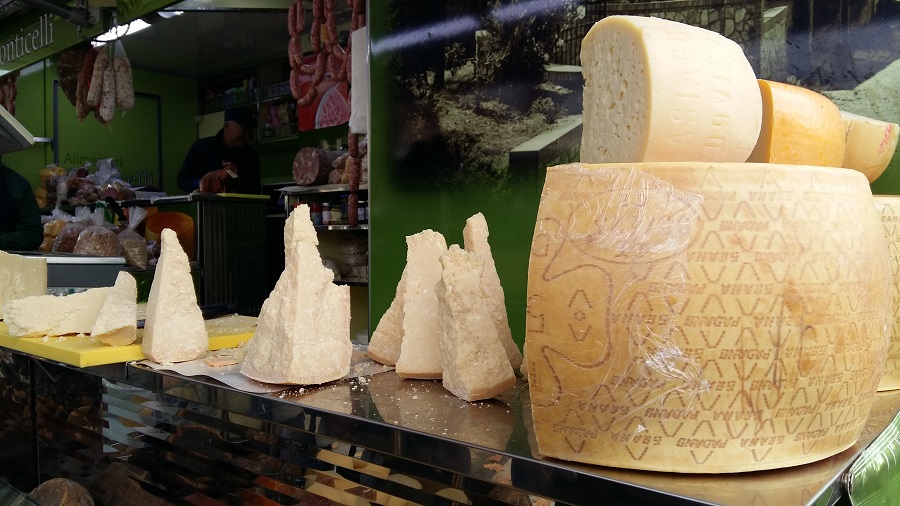 Forms of Grana Padano and porchetta and prosciutto are in sight as the Conticelli family, which has been doing this for 30 years, travels with its products. Passion and attention are given to the merchandise and an interpersonal tie has been established with many of its fans.
"Our 30 year business was created by my uncle Luciano, my father Francesco, and my mother Antonella", says Giacomo Conticelli. "It began with a store and restaurant in Lucardo. Then it became ambulatory, the only one remaining together, with the E commerce site, Food Square Italy".
"We are in San Casciano on Monday, in Certaldo on Wednesday and in Tavernelle on Thursday", he explains. "We sell cold cuts, cheeses, jams, dried fruits and nuts, and fish products like baccalà, tuna, and anchovies. We serve about 1.000 clients a week".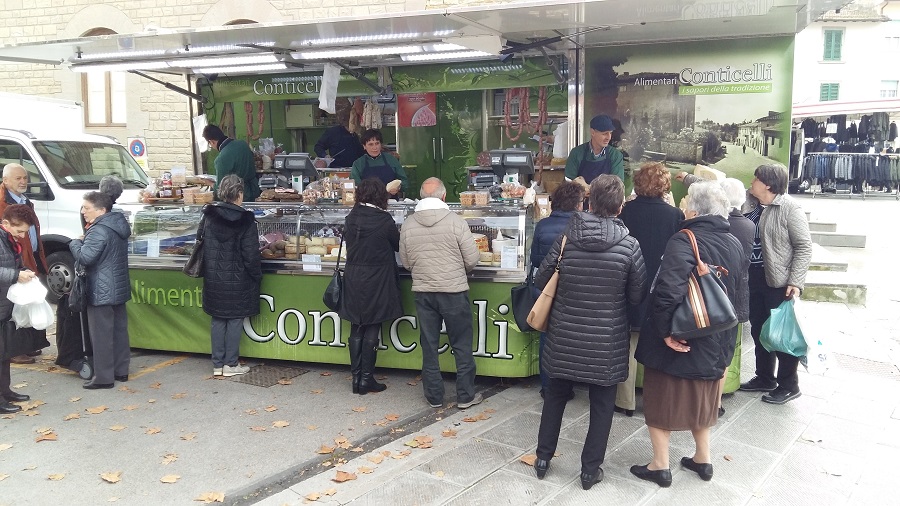 "The idea to participate in the market was born in Tavarnelle", he explains. "The original owners were the Morandis; the stand has always existed. In the context of the Piazza where all of the salespeople know each other, the people of Tavarnelle are easy to get along with and I was happy from the beginning".
"In addition to the town residents", he continues. "in the summer the town is full of tourists. They buy hermetically sealed products to bring home. And many return each year".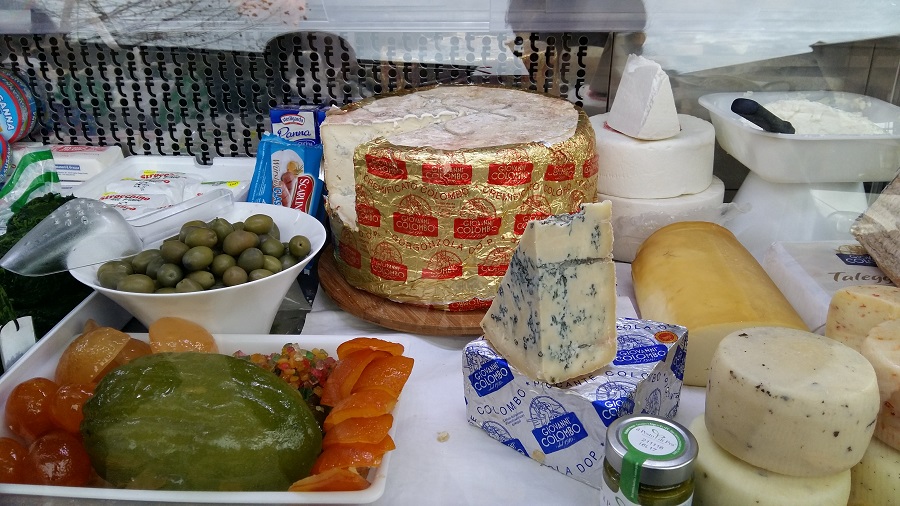 "Products are regional or national", he says. "Cold cuts and cheeses are most widely sold. Our clientele is varied, from young people to those in their 80's They hurry up and try to get here early; even at 7 AM, before going to work, or during their lunch break".
"We have a friendly and happy rapport with the public", concludes Giacomo. "The people who come to our stand seem to have a fixed appointment. They hang out among each other and with us. My father always has a joke to tell".
Noemi Bartalesi
Read more...