Articolo disponibile anche in: Italian
Chianti Classico is acclaimed all over the world, with 4 Chianti Classico wines making it into the prestigious Wine Spectator's Top 100.
In 2019 Chianti Classico has been the most awarded denomination in the international ranking issued by one of the most popular wine magazines in the world.
Last year the Chianti Classico Riserva 2015 of Castello di Volpaia had already been awarded the bronze medal.
Recent updates inform us that this year the 3rd place once again goes to the Chianti Classico of the Fattoria San Giusto a Rentennano, of the excellent and iconic 2016 vintage.
In fact the year 2016 marked an important anniversary: it was the 300th grape harvest since 1716 (24th September), year in which the Grand Duke of Tuscany Cosimo de' Medici III defined the production area of today's Chianti Classico DOCG wines, showing incredible foresight.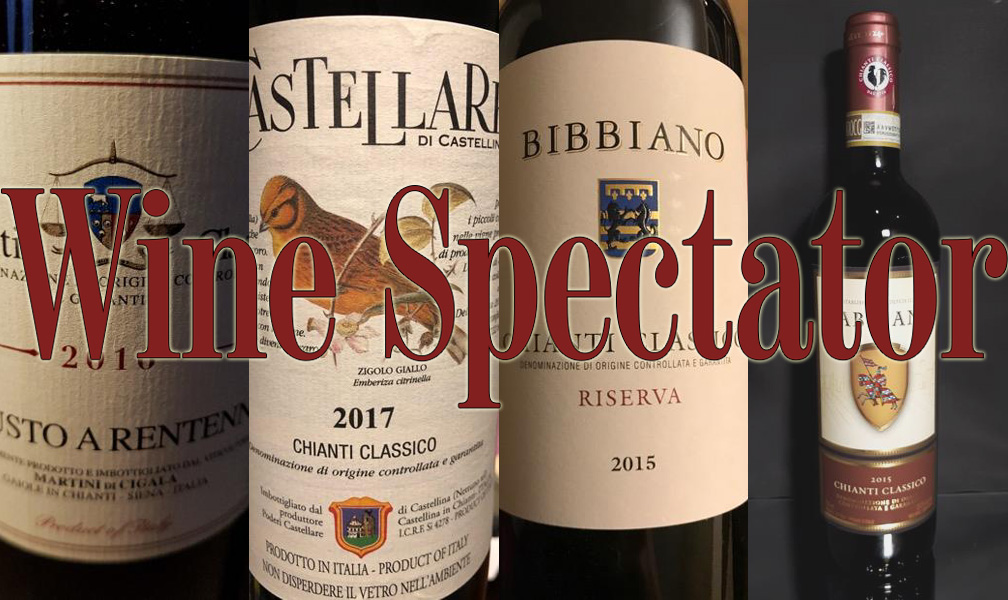 On Monday 18th November the complete Top 100 list named three other Chianti Classico wines.
Castellare di Castellina with Chianti Classico 2017 (17th place), Tenuta di Bibbiano with Chianti Classico Riserva 2015 (19th place), and Castello di Gabbiano with the Chianti Classico 2015 (33rd place).
The Wine Spectator's ranking crowns a very successful year for the Gallo Nero, acclaimed by Italian and international critics as one of the best wines of the Bel Paese.
"Chianti Classico is enjoying an extremely positive period – says Giovanni Manetti, President of the Consorzio Vino Chianti Classico – this is a very important confirmation that our work as winegrowers committed to high quality, is recognised, rewarded and appreciated at the highest levels. Hooray for Chianti Classico!".
Read more...