Articolo disponibile anche in: Italian
"What a year we've just had! There was no lack of water, and cold weather too, colder than we usually see! Not to mention the heat… but out of season…" recalls Fiammetta Nizzi Grifi, agronomist and technical manager of the Consorzio Olio DOP Chianti Classico, describing the weather trend for 2018.
To sum up "there's no peace among the olives" as we used to say back in 1950 and can continue to say today without appearing anachronistic.
In 2018 our region – and, above all, our territory – encountered production difficulties with one olive variety in particular, Frantoio, which thus confirmed its reputation as the most sensitive variety to spring frosts or strong winds during flowering.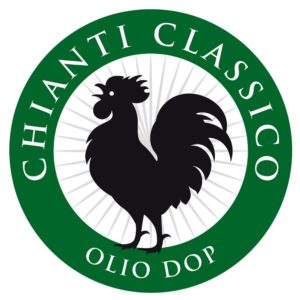 Oil produced from the Frantoio variety is very stylish, with fresh aromas of mown grass and coffee, a nicely measured, pleasantly bitterish note, and above all a piquant, well-judged hint of chilli pepper.
But as often happens in the natural world, plants that are the source of very harmonious products, with fully rounded but not intrusive flavours and aromas, are often susceptible to adverse meteorological conditions, and unable to tolerate extreme weather.
For this reason, only a very limited quantity of Frantoio olives appeared in the 2018 PDO oil, because many trees dried up due to the cold weather in February and March, followed by other bouts of abnormal weather – too warm for the winter season – which affected trees that were already in a more fragile condition.
In our territory, the three main varieties of olive make up the total as follows: 13% Leccino, 52% Frantoio and Correggiolo, 25% Moraiolo, 10% other minor varieties.
The reduction in Frantoio olive quantities was however compensated by an outstanding production level of the other two main local varieties, Leccino and Moraiolo, which yielded the largest quantity of fruit even our older farmers could remember harvesting.
So the overall balance is definitely positive, with our territory producing more than satisfactory quantities of Chianti Classico oil of an excellent quality.
One aspect that needs to be emphasised, because it represents a difference compared to 2017's oil, is that this year the oil produced in our territory is of an extremely even quality precisely because it basically derives from olives of two varieties which, unlike Frantoio, ripen firmly (Leccino early and Moraiolo late) and are therefore less likely to yield very different oils, except when special or innovative extraction techniques are used.
In order to better understand this more homogenous quality in the new Chianti Classico PDO 2018 oil, it is important to know that the summer weather did not cause the usual break in the month of August, since it was not excessively hot and, particularly, because there was never any shortage of water in the various growing areas.
So the harvest of the two firm-ripening varieties began with olives that were quite far ahead in the maturation process, and therefore did not yield oils with significant organoleptic gradients: basically, there were no 'sour' olives in the Leccino and Moraiolo harvests.
Further confirmation of this appeared in the oil yield which was generally high, from the beginning of the harvesting season, and did not undergo those variations that usually occur when the fruit is unripe at harvest.
What about the quality? The initial technical analysis is confirmed: the oils are less rich in excessive bitter or piquant peaks, with very harmonious flavour and consistent aroma-flavour balance.
The results are therefore extremely satisfactory, especially considering the consumers who use our oil sparingly because they find it too vibrant and tangy.
So the 2018 PDO oil will finally enable everyone to mop their plate with a piece of bread and experience the rounded, pleasant flavours of fresh almonds, artichoke and cardoon stalks, black pepper, bell peppers and rocket, without that prickling piquancy typical of our oil when a cool autumn is preceded by a very hot, dry summer.
Read more...