Articolo disponibile anche in: Italian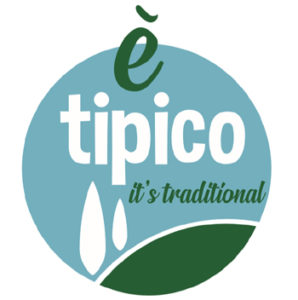 From Siena to the Chianti… . A cake with a long history and plenty of charm
With the Sienese Panforte we travel back to the Middle Ages, a time when sweets were made using spices and candied fruit.
There's a place in the Chianti where you can find this traditional flat cake all year round: the Pasticceria Fiorentina in Tavarnelle Val di Pesa (the workshop is in Montespertoli).
Panforte is a typical Christmas dessert, but in this pastry shop you can enjoy it every day of the year.
The "recipe". The basic ingredients are: water, sugar, honey and flour. Then plenty of candied fruit and almonds.
"First the almonds are roasted in the oven until they are nice and crunchy. When they are still warm you add them to the dough".
The dough should then be put immediately into the moulds, without letting it cool. It is sprinkled with icing sugar and left to rest for 48 hours.
Finally you bake it in an oven at a high temperature for 30 minutes. Once it's cooked, you sprinkle some more icing sugar on top and roll it: at the Pasticceria Fiorentina we like the panforte to be nice and thick.
The pastry shop Pasticceria Fiorentina was founded in 1971. Carlo Armelani used to work as a baker in Montespertoli when he took over the bakery shop in which he was employed. At his side was his wife, Caterina.
They mostly used to make bread and other bakery products, together with some traditional sweets. When they moved to a new shop, the production of sweets expanded and became more elaborate.
They've recently taken over an ice-cream parlour too. Their specialities? In addition to panforte, they have been baking traditional panettone, ricciarelli and cavallucci for almost 40 years.

Read more...