Articolo disponibile anche in: Italian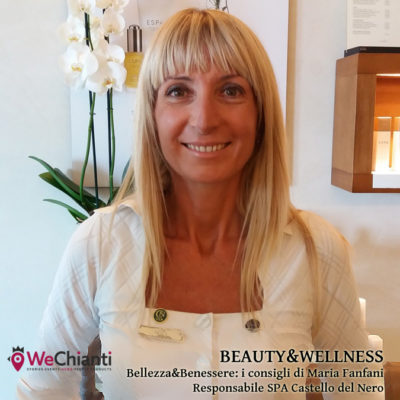 Christmas is getting closer, and we're all looking forward to the holidays to meet up with family, friends and colleagues.
To look our best during these social events, we should follow a beauty skin care routine, starting from now.
First of all we should take special care of our face. Hydration is the key to having a healthy and natural look and a brighter and revitalised face.
In addition to your daily skin care routine, a Moisturising Treatment will help to give tone, elasticity and firmness to your skin face.
We should also try to reduce the bags and dark circles under the eyes, and get rid of the sensation of heaviness on the eyelids.
To increase our general health, and also to avoid unsightly dark circles under the eyes, you should sleep at least 8 hours per night; using an eye contour cream or a specific hydrating mask will help to keep this area more elastic.
Keep in mind that the skin is particularly thin and fragile in the area around the eyes, and prone to wrinkles. If necessary, you can also use an eye corrector that will help to uniform the skin tone.
Prevent chapped lips by applying lip balm during the day to protect them from the wind and the cold, and also before going to bed, to nourish and hydrate them.
This way we'll be able to welcome Christmas and its festivity; taking care of our bodies will help us to feel good, get ready for the holidays revealing all our inner beauty.
Maria Fanfani, Spa Manager Castello Del Nero Hotel & Spa
YOU CAN ALSO READ…

# How to protect your face from the heat and sun rays [READ HERE]
# Beauty & Wellness: Why hair loss happens in November and how to stop it [READ HERE]
# Beauty & Wellness. Autumn: it's time to get back in shape [READ HERE]
# Using grapes for beauty and well-being [READ HERE]
# How to protect your face from the heat and sun rays… in this summer? [READ HERE]
# Beauty & Wellness: how do you repair damage caused by the cold? Maria Fanfani tells us a few tricks [READ HERE]
# Chianti-style scrub: with extra virgin olive oil, sea salt and lavender [READ HERE]
# Cold weather, hands and feet: how to hydrate and prevent signs of aging [READ HERE]
# Some easy tips to get yourself back in shape after the Christmas holidays! [READ HERE]
# Health and Beauty: tips to get the most out of your Christmas [READ HERE]
# Beauty & Wellness. November, the month when you need to strengthen your hair [READ HERE]
Leggi altri articoli...