Articolo disponibile anche in: Italian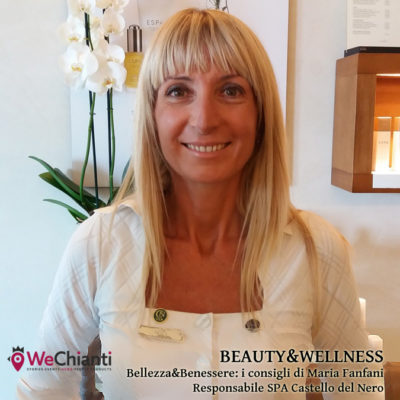 November brings low temperatures, shorter days, cold wind and abundant rain.
This is the month of the chestnut harvest, and it's also when people note increased hair loss.
If you notice that your hair is falling out at this time of year, don't worry, it's completely normal.
This seasonal hair shedding generally lasts a couple of months. But there are some solutions to reduce hair loss in Autumn and improve its appearance.
The first way to promote stronger and thicker hair is to follow a varied and balanced diet, which ensures a correct intake of proteins, vitamins and minerals.
The use of specific supplements (there are a few excellent ones on sale) and anti hair loss lotions won't completely solve the problem, but will definitely help.
We should also dedicate a few extra minutes to washing our hair, massaging the scalp to stimulate the microcirculation. It's important to use delicate, non-aggressive shampoos, regularly apply conditioner and nutritive masks.
This is also the month dedicated to the olive harvest; olive oil is a 100% natural product, rich in antioxidants and packed in nutrients. We can use this fantastic product to deep condition our hair.
After massaging the scalp, apply olive oil and leave it in for at least 30 minutes (the longer you keep it on, the better the results) and then wash the hair as usual. The result will be a soft and shiny mane.
Maria Fanfani, Spa Manager Castello Del Nero Hotel & Spa
YOU CAN ALSO READ…

# How to protect your face from the heat and sun rays [READ HERE]
# Beauty & Wellness. Autumn: it's time to get back in shape [READ HERE]
# Using grapes for beauty and well-being [READ HERE]
# How to protect your face from the heat and sun rays… in this summer? [READ HERE]
# Beauty & Wellness: how do you repair damage caused by the cold? Maria Fanfani tells us a few tricks [READ HERE]
# Chianti-style scrub: with extra virgin olive oil, sea salt and lavender [READ HERE]
# Cold weather, hands and feet: how to hydrate and prevent signs of aging [READ HERE]
# Some easy tips to get yourself back in shape after the Christmas holidays! [READ HERE]
# Health and Beauty: tips to get the most out of your Christmas [READ HERE]
# Beauty & Wellness. November, the month when you need to strengthen your hair [READ HERE]
Read more...