Articolo disponibile anche in: Italian
The 2018-2019 season at the Teatro Niccolini di San Casciano Val di Pesa is richer than ever.
The program features many national premieres – with the debuts of the resident theatre and dance companies – and some great authors of twentieth century drama.
Ten titles ranging from dance shows to experimental theatre, comedies and productions with a strong civic commitment. If the theatre is a mirror of our world, this season at the Niccolini will represent the different souls of our time. We will reflect on family ties and major current issues, without forgetting the great classical theatre.
The season opens with the new production of the Arca Azzurra: Amanda Sandrelli will be "La Locandiera", alongside Alex Cendron and the company's historical actors (Saturday 10th and Sunday 11th November. 9pm is the start time for all the shows).
The well-known text by Goldoni, written in mid-eighteenth century, showed a strong woman, who was able to stand up to her four suitors and respect her late father's wishes. The original text is adapted by Francesco Niccolini, co-director alongside Paolo Valerio.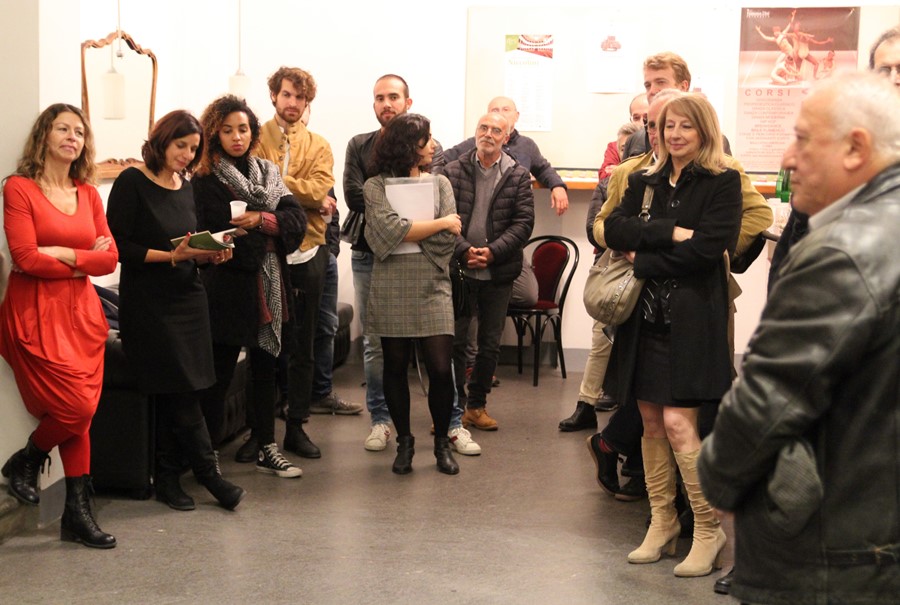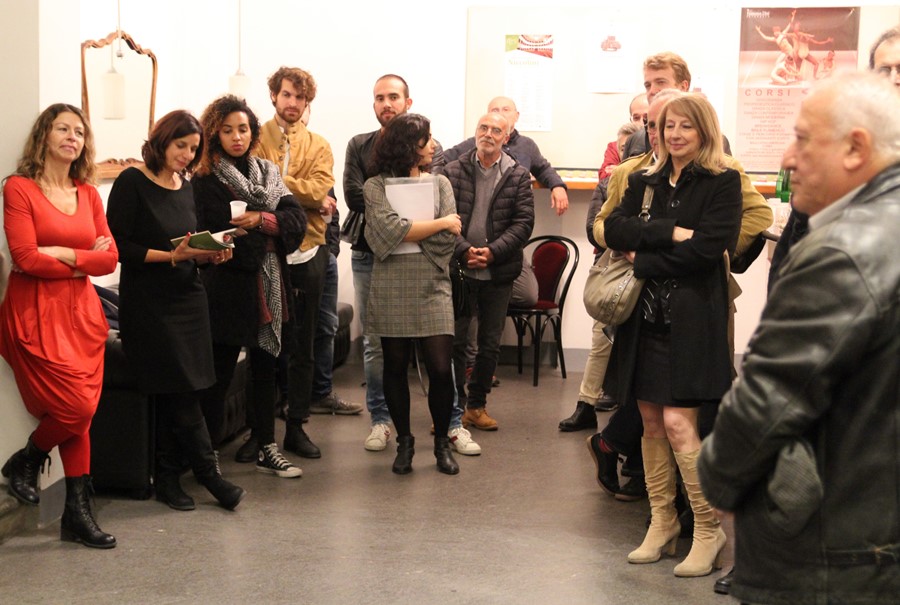 To follow, on Friday November 30th, "Tracce di nuova coreografia", entirely dedicated to contemporary dance, produced by the Company Xe by Julie Ann Anzilotti.
Paola Bedoni offers "Some Disordered Interior Geometries", with music by Richard Strauss; while Sara Paternesi and Liber Dorizzi stage "In Sospeso", a choreographed show of exceptional visual and artistic quality, where dancers lead the audience through spaces, dimensions and emotions.
Alfonso Santagata offers his personal tribute to Harold Pinter's drama with "Il mio Caino" (Tuesday, December 18th).
While Pinter recounted the conflicts of contemporary society, such as competition and struggle for survival, this show reflects on what lies behind the institution that we call democracy.
For those who would like to spend New Year's at the theatre, Niccolini hosts Giobbe Covatta who – on Monday, December 31st, at 10pm (not included in the subscription) – reads his personal version of the Divine Comedy, entirely dedicated to children's rights: "La Divina Commediola". A fun evening that will raise some serious and dramatic themes.
The new adaptation of "Dangerous Liaisons" – the famous epistolary novel by Laclos – will be staged on Friday 11th January, by Elena Bucci and Marco Sgrosso in the multiple role of actors, directors and playwrights. This story is a play of mirrors, where different truths are alternately veiled and unveiled with intelligence and bitter irony.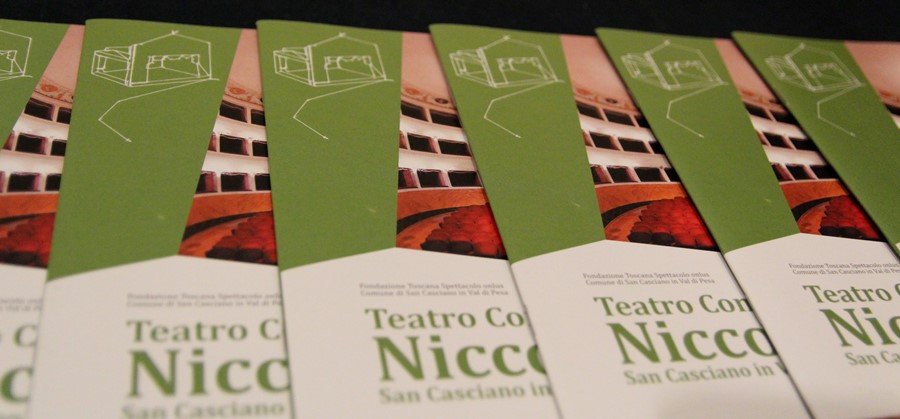 Lucrezia Guidone is the protagonist of "La signorina Else", the tragedy by Arthur Schnitzler staged by Federico Tiezzi (Friday, January 25th).
A wonderful work that focuses on the tumultuous thoughts that inhabit Else's mind, the vivid and passionate adolescent, over whom a family catastrophe looms. A ruthless analysis of a corrupt society and a family, which sacrifices its children, instead of protecting them.
Lello Arena brings back on stage "Parenti Serpenti": the comedy by Carmine Amoroso – made famous by Mario Monicelli's film version – and now directed by Luciano Melchionna (Tuesday 19th February).
A family Christmas celebrated at the elderly parents' house turns into a tragic episode of family life. A dramatic comedy, grotesque and sometimes surreal, with characters that convert people into the most deceitful animals: snakes.
A subtle game of conjugal slaughter is at the center of "Piccoli crimini coniugali". The famous work by Eric-Emmanuel Schmitt is staged on Tuesday, February 26th by two exceptional actors, Michele Placido and Anna Bonaiuto.
From the synergy between the exuberant Sacchi di Sabbia and the austerity of the director Massimiliano Civica comes "Dialoghi degli dei".
An exhilarating literary divertissement (staged on Sunday 10th March) that takes us into an ordinary school classroom, where a teacher questions the schoolchildren about the Greek gods. A succession of sketches frame the deities' dialogues, based on the text by Luciano di Samosata, that dates back to the II century A.D.
From an idea of ​​Giulia Minoli comes "Dieci storie proprio così – terzo atto", which closes the season on Friday 22nd March. Directed by Emanuela Giordano, it's a thoughtful provocation against the mafia, the ubiquitous network which aims to defeat the collective conscience and the ability to understand and react.
Ten stories of ordinary people, broken lives of everyday heroes, to restore a meaning to an abused and difficult word: legality.
Information: www.teatroniccolini.it – 0558256388.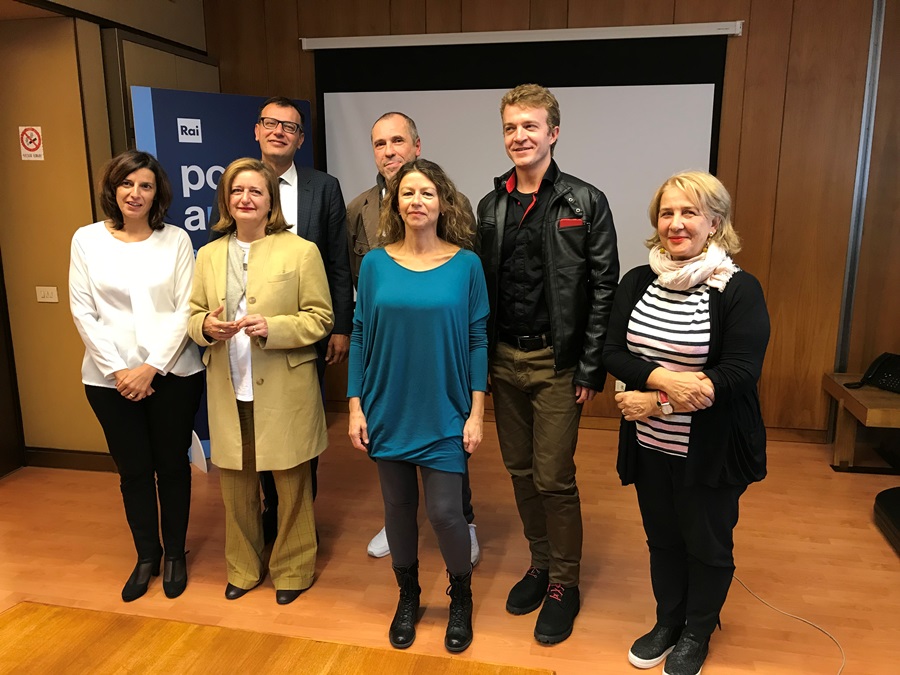 SHOWS NOT INCLUDED IN THE MEMBERSHIP
Sunday, December 23RD, at 6pm. Atheneum Musicale, Light Gospel Choir "Aspettando Natale" ("Waiting for Christmas"). Evening in support of the Associazione Malattie Autoimmuni.
Tuesday, January 15th: Valentina Guttadauro Raffaello Zanieri, "Mamma ho perso una taglia"", a fun journey into the world of diets and nutrition.
Sunday, February 24th, at 6pm – the Punti di Vista Association stages "L'acqua cheta", a show in support of the Io Parlo Association
Saturday 2nd March: Compagnia Guelfi and Ghibellini, "I barroccini di Via dell'Ariento", a show supporting the "Lotta alla povertà" project.
Sunday, March 3rd: Associazione Sancaballet di Chiesanuova, II edition of the dance show under 18, "Piccole Donne", organised to support the Artemisia Association
Saturday, March 16th: Sara Fioretto "Le moderne Nozze di Figaro", from "Le Nozze di Figaro" by W.A. Mozart. An exhilarating show of prose and lyrics.
Sunday 10th February, 5pm: Coop. Le Rose, "Pierino e il lupo".
Thursday, March 14th, 5pm Coop. Le Rose, "Don Quixote and Sancho Panza".
Monday, November 19th, 9.15pm: singers and pianists from the Accademia Maggio Musicale Fiorentino.
Friday, December 21st, at 5pm: "The Rossini game – giocando con Gioachino", direction and text by Manu Lalli in co-production with Venti Lucenti.
February 15th-18th: Compagnia Jack and Joe "La giostra dell'umanità".
Saturday 4th May: Arca Azzurra Eventi Il Laboratorio, "Storie Farsesche".
Saturday 11th May: Arca Azzurra Eventi Teatro dei Passi, "Ergetevi mura a difesa della città".
Saturday 1st December: Centro Danza Chianti Arca Azzurra Formazione, flamenco show.
Thursday, December 20th: Rebel Rousers, Christmas jazz concert.
Saturday 22nd December, 5.00pm and 8.30 pm: Centro Danza Chianti Arca Azzurra Formazione, "Natale in Danza".
Friday 22nd February: Music campus, "Yes we Campus", national tour 2019
April 8th-14th: Niccolini Music Theater, music week: musical invasions at the Theatre.

Read more...