Articolo disponibile anche in: Italian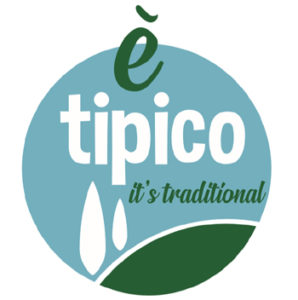 The iconic Tuscan Sausage, simply perfect on the grill.
The Salsiccia Toscana, or Tuscan Sausage, speaks of the Tuscan lifestyle.
It's one of the iconic products of the region and of the Chianti: cheap, tasty, convivial.
"Let's put a couple of sausages on the fire": this is an expression you'd often hear in our homes, especially in winter, when there's a nice fire going in the fireplace.
Let's hear about it from the butchers at Macelleria Consortini Leonardo, in via Roma, Tavarnelle Val di Pesa.
The "recipe". We only use Tuscan pigs for our sausages, the meat comes from ham, shoulder and pancetta.
An expert butcher decides on the percentage of lean and fat meat, here we opt for 75% lean and 25% fat.
The meat is then minced, and reduced to a specific "grain" suitable for the sausage: then we add some all-natural "secret" seasoning, and salt and pepper.
The casing is always natural, made from animal intestines. The pig is slaughtered on a Monday, and on Wednesday it's processed. The sausages are ready to be eaten straight afterwards.
Macelleria Consortini Leonardo in Tavarnelle is an "Historic company since 1837"… .
This certificate, issued by the Chamber of Commerce, hangs on a wall of the Antica Macelleria Consortini.
"Antica" means "long-standing", to indicate that this butcher has its roots in a distant past, when over three centuries ago the family opened three shops: in Tavarnelle, Poggibonsi and Volterra.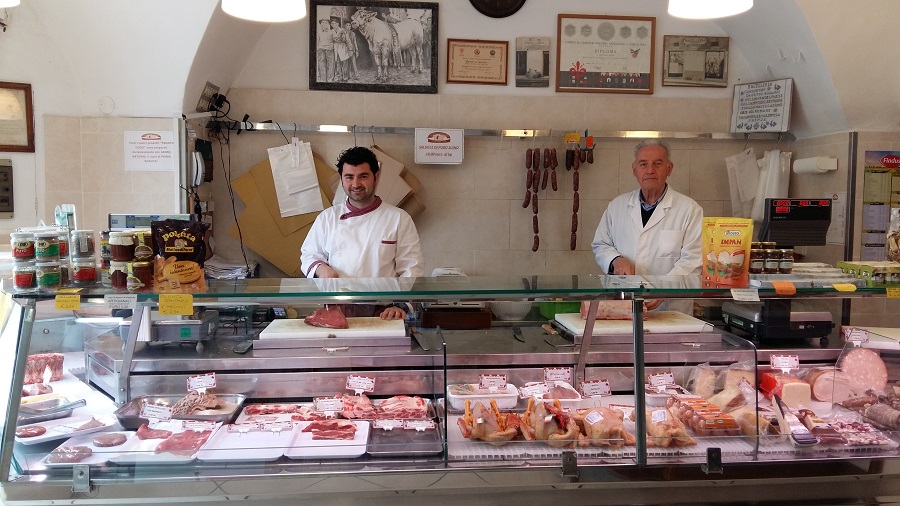 After many generations, the first shop is still in operation. You find it in via Roma, at number 130, in front of the church of Sant'Anna.
Here Leonardo, the current owner with Gianni Nonmeneavviddi, represents the past, present and future of this historic shop.
When it comes to sausages, there's no messing about: "We produce them all year round, 40-50 kg per week".
Read more...