Articolo disponibile anche in: Italian
"Effetto Notte Cinema 2018": once again this year the Cinema Teatro Everest, in collaboration with the Municipality of San Casciano Val di Pesa, organises the outdoor cinema at the Arena Estiva inside the town's walls.
For two months – from 29th June to 2nd September – you'll have the chance to watch great films under the stars in an enchanting setting. A choice of 29 movies to suit all tastes, and a chance to indulge your passion for the big screen.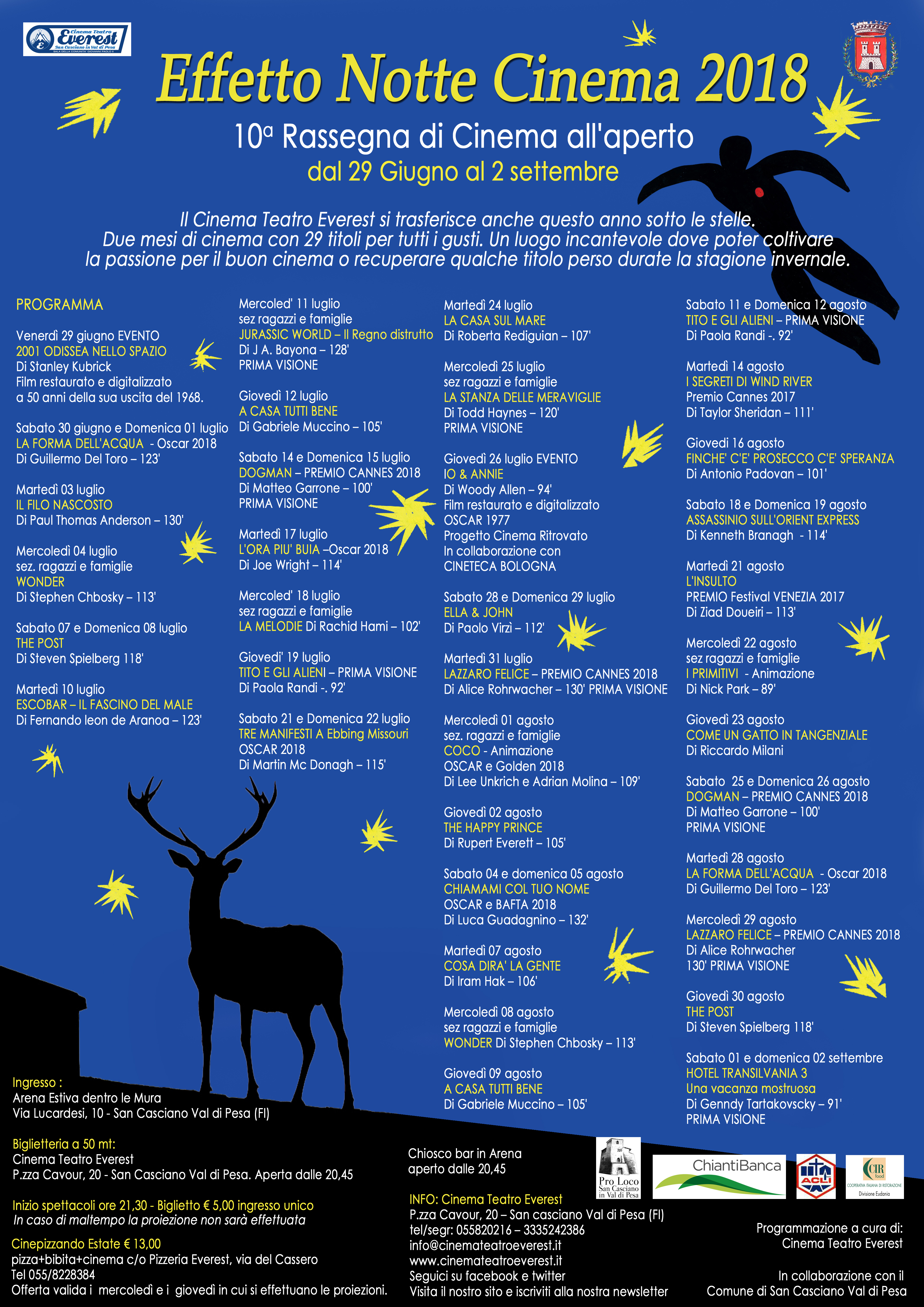 The first film to be featured – on Friday, June 29th – will be "2001 A Space Odyssey" by Stanley Kubrick. The 1968 film is 50 years old, and has been restored and digitized, so that we can enjoy it in all its splendour.
In collaboration with the Cineteca of Bologna, as part of the "Il Cinema Ritrovato" project, another film can be admired after its restoration, "Annie Hall" by Woody Allen: on Thursday 26th July.
The rich program includes award-winning masterpieces and animated films for kids and families, art films and comedies.
The complete program can be seen on the Cinema Teatro Everest website: www.cinemateatroeverest.it.
Read more...