Articolo disponibile anche in: Italian
"Cooking is like writing music with seven notes! And my notes are the products of this territory ".
These are the words with which Francesco Costagli, chef at the "Taverna Squarcialupi" in Castellina in Chianti, introduces his cuisine.
"The flavours, the dishes – he explains – are inevitably linked to my childhood. I grew up in the home of my grandparents who lived in the countryside. I experienced the real smell of the products, I bite into tomatoes picked straight from the vine".
"And in the evening I would shell the peas sitting at the table," Francesco tells us laughing. "In my creations I search for these flavours, these smells that speak of genuineness and goodness".
Francesco worked for a few years in his father's butchery, where he learned how to treat meat, to recognize the best cuts: "My passion and love for cooking was passed on to me by an elderly lady with whom I worked for a while as a cook's assistant".
But I found the true path in a restaurant in Castellina: "I grew up there, I learned various cooking techniques and I learned how to use seasonal, quality products. They helped me, step by step, to bring out my true potential".
"Cooking is my habitat; I do not like being in the spotlight, I'm a taciturn man and not very expansive", says Francesco with a smile.
"My menus embody the four seasons – he tells us – and they are always created from good ingredients . Skill is not enough if the products themselves are not of a certain quality. My dishes keep up the tradition of respecting the ingredients. I try to keep their colour and their original taste".
"Tradition never betrays you", explains our chef. "A dish should not only be good, but also beautiful. It is important to satisfy the visual, gustatory and olfactory senses. I try to reproduce a traditional recipe in a new, inviting and innovative way, by breaking down the ingredients and make them completely different".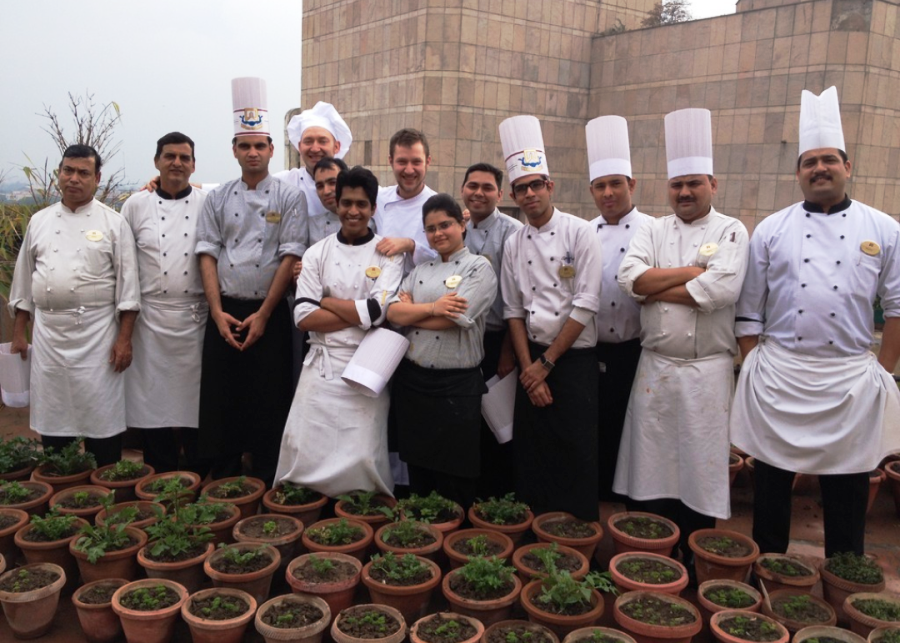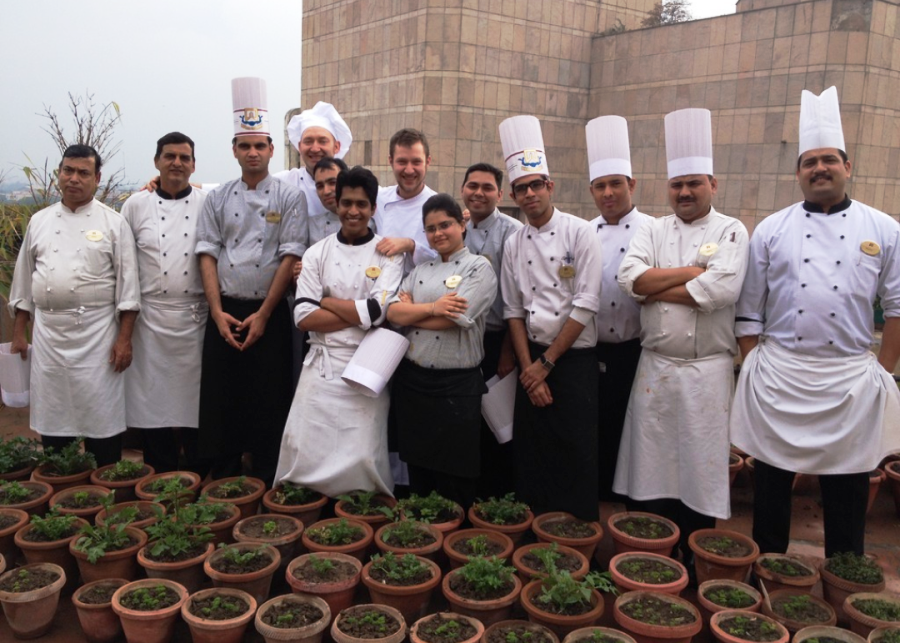 Francesco personally selects the products, coming from local farmers and suppliers: "The potatoes are from the Mugello, the San Donato flour, the Tavarnelle tomatoes. It takes years of study to make a perfect dish. My philosophy is contained in a close liaison between raw materials and tradition. "The kitchen in three words? Sacrifice, passion and taste!".
"The dish that really represents me is the "licorice semifreddo" with lemon sorbet and limoncello glaze. As a child I went crazy for licorice sorbet and I wanted to recreate that taste", reveals our chef.
He has also taken many trips around the world to take his cuisine beyond the borders of Italy. He held a cooking class at the prestigious "Cordon Bleu" culinary school in San Francisco.
In addition there were also two weeks in India where, during some events organised at prestigious five-star hotels, he made his dishes known.
"My dream – he concludes – remains to be able to create a cooking school of my own, one which would also satisfy me economically. I haven't got there yet, but I am satisfied with my journey. I love my work deeply. And I always try to transmit that in all my creations".
Jessica Nardi
Read more...