Articolo disponibile anche in: Italian
"The situation is not as bad as we all feared. The quantity of oil produced won't be optimal, but neither will it be as low as we thought during the summer period".
This year the olive trees have suffered as a result of the terrible drought that has hit Tuscany, and now that the harvest in Chianti Classico territory is about to begin we're taking stock of the situation.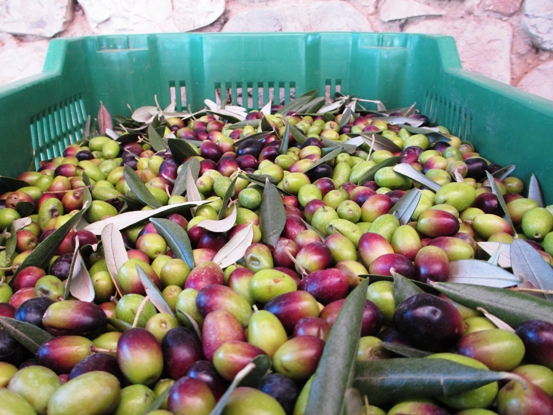 Fiammetta Nizzi Grifi, agronomist and technical manager of the Consorzio dell'Olio Dop Chianti Classico, gives us her opinion: "There are areas that have suffered more, others not so much", she says.
Speaking of quantities, there will be a loss of 30-35% of olives. We'll have more accurate figures next week. Are we going to start the harvest earlier than usual? If it doesn't rain, we certainly will".
"Some varieties of trees are still suffering for the lack of rain – adds Nizzi Grifi – so if it rains we can wait a bit longer, but if it doesn't rain soon we're going to have to start. The types of tree that feel the effect of the drought more seriously are Maurino and Moraiolo. The Leccino variety is the most resistant, and this year is showing its strength".
We've seen that pruning is taking place in various areas around the Chianti. Is this a consequence of a difficult year?
"These are old traditions" – concludes Nizzi Grifi – "but pruning now doesn't really serve any purpose. The olive trees should not be pruned twice a year. People do it to help the harvest, and it's also a practice that has ties to the past: the branches were in fact used to lit the first fire of the season".
Matteo Pucci
Read more...