Articolo disponibile anche in: Italian
This year the lively Festa delle Castagne (Chestnut Festival) returns to Lucolena (Greve in Chianti): from 19th to 22nd October many events have been scheduled; Saturday and Sunday will be full of music, games, typical products, a street market and a lot of fun!
Chestnut will obviously be the star of the show. Lucolena, set between Greve and the Valdarno, is in fact surrounded by many chestnut groves that produce this precious and delicious fruit.
Chestnut cultivation has yielded good results in Tuscany this year. After five very harsh years, the biological control agent torymus sinensi has finally defeated the chestnut gall wasp, the killer that wiped out great quantity of chestnuts in the previous years. But this year the chestnut is back, to everyone's delight.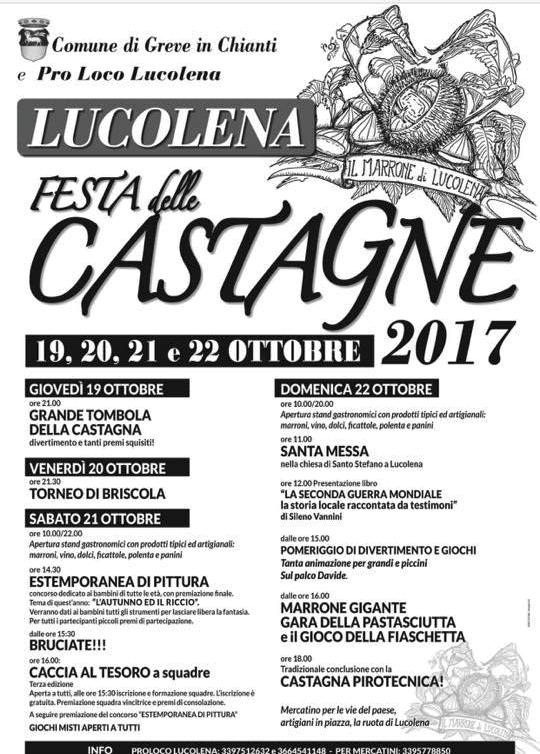 Read more...