Articolo disponibile anche in: Italian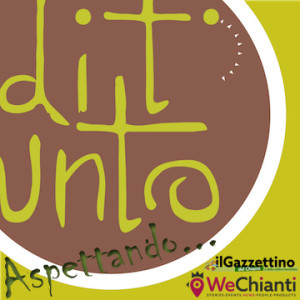 Born in Naples in 1979, Antonio Sorrentino, attends Posillipo's Hotel School and from there begins his career traveling between Holland and Germany by taking experiences first in small Bistros and then going to Charming Hotels and Precious Restaurants.
Back in Italy he has collaborated with various internationally renowned chefs such as Corrado Barile, at the "Corte dei Leoni" and with Ugo d'Orso, world renowned chef.
Thanks to the great love and passion for the art of cooking and the interest in experimenting with new techniques of preparation make him one of the young masters, interpreters of Italian cuisine with a preference for that Tuscany and, of course, Neapolitan.
And then at the Dit'Unto we will taste the "Cuoppo di terra", typical Neapolitan fried street-food.
With Assurd, Michele (social worker) and Dino (sociologist), together with the younger Paolo and Orazio, gave life (as well as a cooperative) to a concept from the young and at the same time traditional tradition: pucceria and beer house.
At present, there is the Salento's pepper proposed according to Peppa grandmother's recipe (so the name pe-puccia), prepared with two types of flour, soft wheat 00 and hard wheat, but most important cooked at the moment.
For fillings, only local products are used at km 0: raw ham, sausage, turkeys, turnip, fresh scamorza chees and juicy vegetables such as zucchini, artichokes and Rotunda DOP red eggplant.
And then there is the pe-pizza, the same dough of the pe-puccia but slightly slimmer, served with sliced sausages and local cheeses, or as a "bruschetta". There are also local desserts and pies, as well as microbrew beer.
Thanks to various events, Assurd has become a gathering place especially for young Potentines.
At the Festival, they present: Caciocavallo chees "appicato" with dried tomatoes and pure pig sausage with mushrooms.
WAITING FOR… DIT'UNTO
Read more...