Articolo disponibile anche in: Italian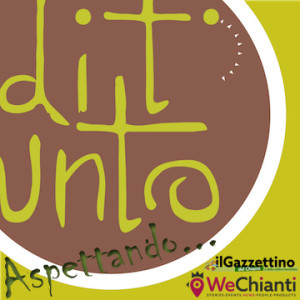 The "Attortellati" Restaurant was born almost by chance in May 1999.
Question: If you had a large family and as a source of income a small agricultural plot, what would you do?
A little bit of despair, a bit of true passion, Mother Grace, tried to transform what she produced – meat, vegetables, fruit – into dishes to serve at the table, cooking as she would have done for herself.
So he created from nothingness The Attortellati, which is the first and only Rural Restaurant in Tuscany.
Grazia anticipated, over the years and in total unconsciousness, the concept of "zero kilometer" restaurant! Rather, "at zero meters": in fact the restaurant is surrounded by the family garden, overlooking the windows of the main hall you can see a few steps away the pigs, the goat's flock and the chicken coop.
By parking the car in the back in the distance, you can see the orchard, consisting of ancient varieties of fruit trees.
The Attortellati, is menaged by the Pepi brothers and Father Carlo, the chef Massimiliano said Mamo, his sister Cristina called Titta, his brother Simone called Mone responsible for the administrative part, Aurora sister pastry maker, Au, her sommelier brother Nicola said Nico and in the room the daughters of Massimiliano: Francesca, Angela and Chiara.
If you like (and who does not like it?) homemade pasta in front of your eyes, the true "Maremmano Tortello" filled with a soft dough of fresh ricotta cheese and wild chard and seasoned with a pork sauce cooked on the wood stove, at the Dit'Unto you will find all this!
When a passion becomes a profession, the work becomes love. From Abruzzo, Claudio left 32 years ago for work at Verona, where he found Amelia and together they grew up with Gabriele, Serena and Manuela.
The passion for Abruzzo land has never ended, and every event with family and friends was a good excuse for grilling this specialty.
Today, all this love for Abruzzo comes to Frèkt, a great success from the first events, the family team, the quality research and the professionalism demonstrated to every customer. The grilled lamb meat "Arrosticini" of Abruzzo could not be missed at the Dit'Unto.
WAITING FOR… DIT'UNTO
Read more...