Articolo disponibile anche in: Italian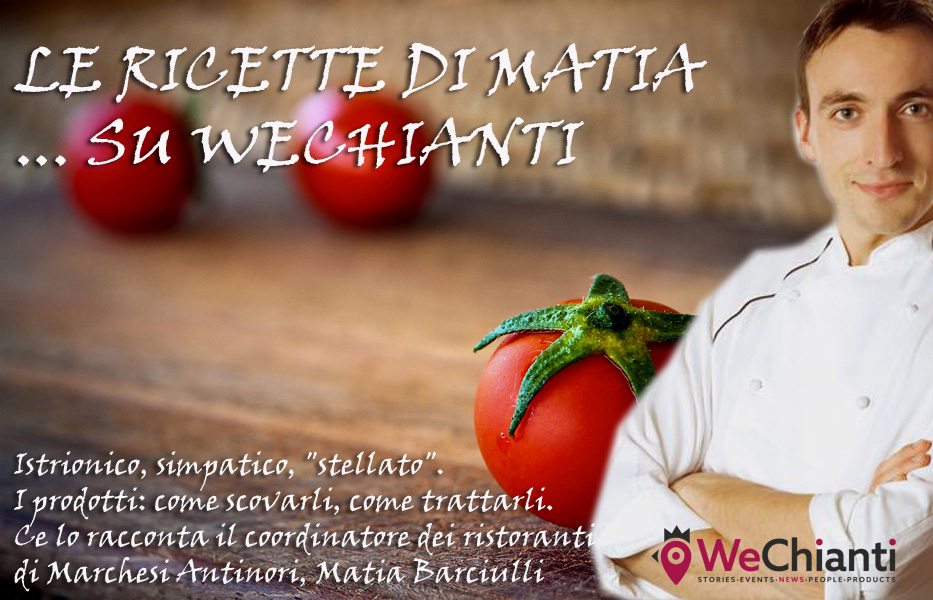 Today, the chef (me!) is in the mood for a glass of good white wine. Where can I find one around here?
But certainly…in San Gimignano, our version of Manhattan! San Gimignano is a splendid city with an excellent grapevine…Vernaccia.
When I say "Vernaccia" it brings to mind Cesani, a new way of thinking about wine.
In 1949, the Cesani family moved from the Marche in search of fortune, and due to the industrialization of Tuscany, fields were found at a cheap price.
Thus, the family moved to the Pancole "farm" where they still live and work. After time it was decided that their two main products would be olive oil and wine.
In the 1980's Vincenzo decides to be innovative and dedicates himself to the use of steel and other new techniques which use cold during production. Here is the secret of the clean taste, harmony and elegance of these wines.
Letizia is third generation and, with her sister, is leading the company towards the future; communication, attention to details and even a new line of cosmetics with an oil and wine base.
The Cesanis believed in their product, and when you open a bottle of grand qualitative value and contained cost, you understand that they were successful.
But I am a cook, so I had to use it in a recipe. Here it is: I take 100 grams of Vernaccia Sanice and slightly heat it with 80 grams of sugar, a vanilla bean and a sheet of gelatin (5 grams) softened in cold water.
When the gelatin has dissolved, I add another 300 grams of Vernaccia. I then pour part of the mixture into 4 wine glassas and wait for it to solidify. In the meantime, I cut peaches into one centimeter squares and lightly boil them in sugared water.
I add the peaches to the glasses and then cover them with some more of the mixture. I then chill it well and cover it with another bit of mixture, leaving the peaches partly visible. Here is a tasty and easy dessert. Let's toast to it!
Matia Barciulli, chef, Technical coordinator Antinori's restaurants… and father of Brand
Read more...