Articolo disponibile anche in: Italian
There is a magical atmosphere at "Mon Amélie", the clothing and accessory store in Castellina Scalo, at the doors of Chianti. There, Martina Brocchi, with the support of her family, was able to dedicate her passion through planning and competence.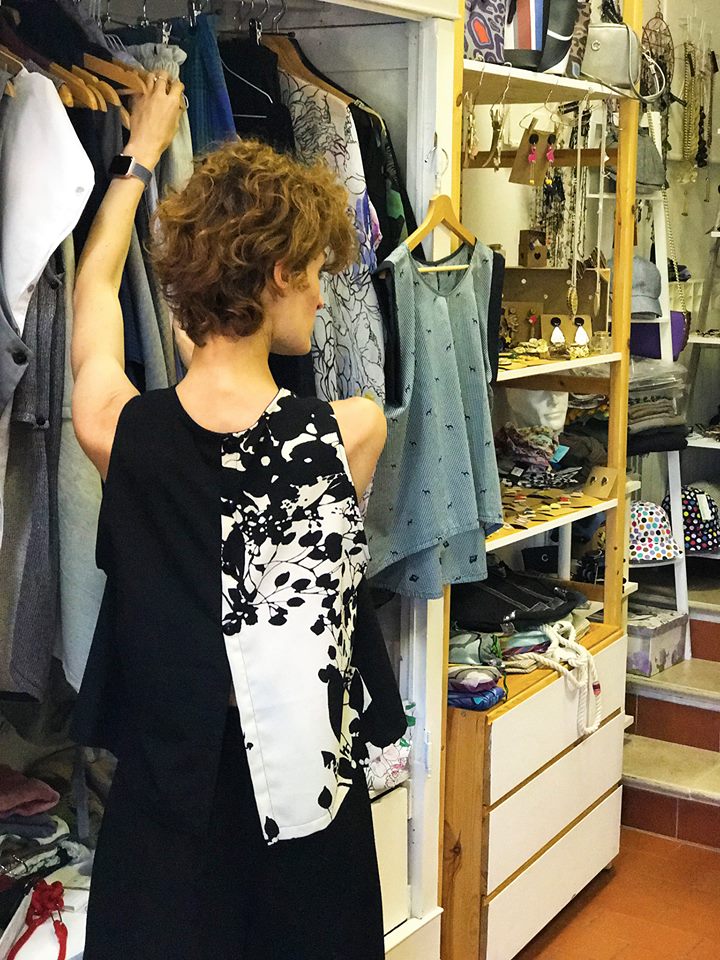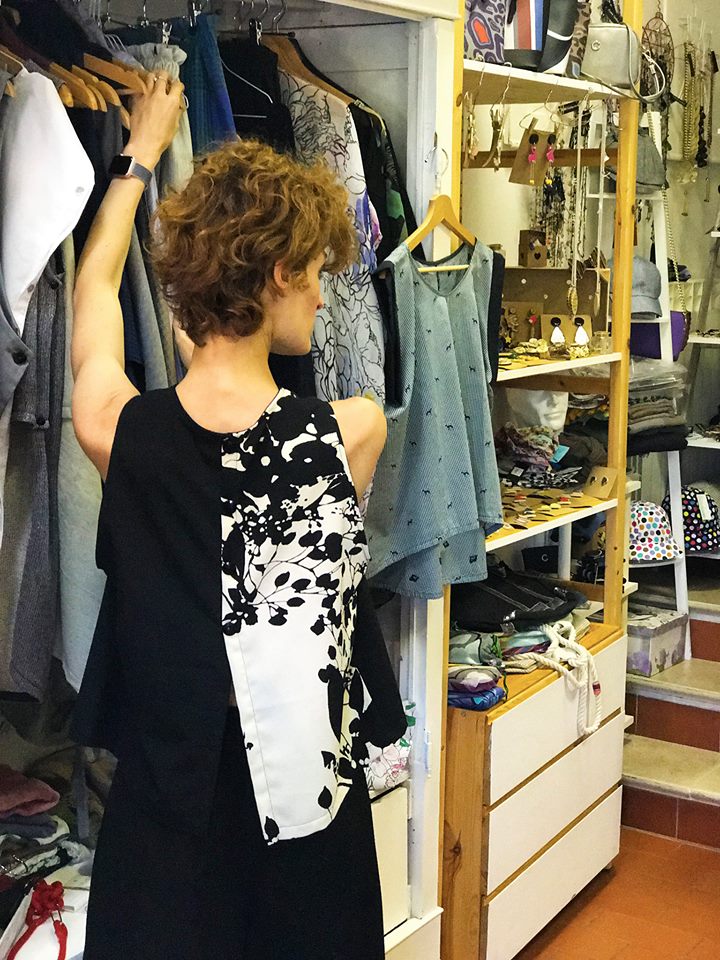 The shop sign, in honor of her mother, Amelia, reminds us of France and the wonderful world of cinema.
Watching Martina work, you can see that she is not the typical sterotype of an artisan or merchant.
Her clients are also aware of this. They go to the shop in search of guidance and advice.
The beginning of this story is Milano, where Martina developed her trade by first, attending top class fashion institutes like "Marangoni" and "Burgo". She then found inspiration from a design professor.
The experience, enriched by participation in a course in accessories, allowed her to undertake an exploratory itinerary and to create relationships with persons and "personaggi" (characters), as she likes to relate.
The first were positive experiences, the second, negative.

Her return to Tuscany was the push, thanks to an internship in Prato with a fashion company, which allowed her to separate herself from scholastic knowledge and put her creativity and qualities into action.
Her first creations were a few pairs of gloves. Her activity and capacity progressively mature during her experience in Prato and brings her, at the end of the internship, to participate in some important national events where she produces and displays various products made of fabric; at the Artigiano in Fiera in Milano, the Mostra dell'Artigianato in Florence and in some appointments around Siena, like the two editions of the Mercato nel Campo 2016, under the Torre del Mangia.
Her business activity then go from traveling salesperson to artisan and more. In October of 2015, at Castellina Scalo she opens her permanent shop where all of her eclectic potential, vision and projects explode.
Here Martina amplifies and intensifies the production of clothing (dresses, jackets, capes, skirts, sweaters and vests) and gets involved with some consignment sales of complementary accessories, additions to her creative genious and her own production.
Thus, "Mon Amélie" also proposes accessories and objects to accompany and give value to her clothing in an original and exclusive way, treating them as single products; from the "ecogioielli" signed by Artemista Accessori Singolari, created with paper and recycled cardboard with inserts of aluminum, copper and fabric, to the fine jewelry crocheted by Erminia Catalano.
From "creazioni in legno handmade bijoux", chic and ironic, by Samuele Quieti, to the "xchenogioielli" line, which Silvia Tagliasacchi produces with vintage newspapers and documents old coins, brass, bronze, silver, copper and glass.
Martina finds a precious source of teaching in Tina, who helps her to cut the clothing and offers her new knowledgeable cues and ideas.
"Mon Amélie" can be considered a brand in which Martina wants to affirm her vision of the world and her own ambitions, more than reaching commercial goals.
Cosimo Ciampoli
Read more...