Articolo disponibile anche in: Italian
Everything began in Abruzzo, when a young boy left with a precise destination: Florence. That boy was Pino Di Fabio, it was 1966, and he had three things with him: a cardboard suitcase,a lot of hope, and a dream for the future.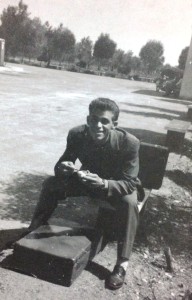 Pino's grand passion was art. This passion helped him transform his cardboard suitcase into something more precious. His dream became reality.
"Pinarte": one word that means everything. He spent years relating stories that paintings, those of the Macchiaioli, told. Each stroke was a form of movement, each color a story to observe and share.
His son, Filippo, listened, observed, admired and learned to live art with passion, taste and professionality.
Today life has brought Filippo to the Chianti countryside, to San Filippo, between Barerino Val d'Elsa and Poggibonsi.
There is where "Pinarte", combined with the "San Filippo Gallery", is found. It is a mix between innovation, tradition, love of the beautiful. Filippo, with his wife Marianna, are enthusiastic about their "shop of beauty", opened in April.
From Macchiaioli and post-Macchiaioli they have passed on to design and the creation of images, with innovative materials that serve as furnishings.
Then there is… everything else; design with materials (melamine dishes), handbags, costume jewelry in recycled aluminum, handmade hats, furniture made of recycled railroad ties.
"The concept is simple but delicate", they tell us smiling. "Here we are dedicated to art: to hang up and to wear".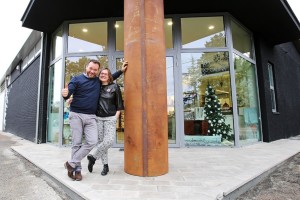 "San Filippo Gallery-Pinarte": via San Filippo 37 – Barberino Val D'Elsa, 3333306030; 0558075809 – www.sanfilippogallery.com – difabiofilippo@gmail.com.