Articolo disponibile anche in: Italian
One of the many visual delights of the Chianti region are the blooms of the Giaggiolo, the beautiful local variety of iris.
Since I've always loved this flower, I went on the hunt for a "giaggiolaio", or iris grower, and found one!
Leonardo Manetti, 40 years old, from Greve in Chianti, a young winegrower but above all, a "giaggiolaio".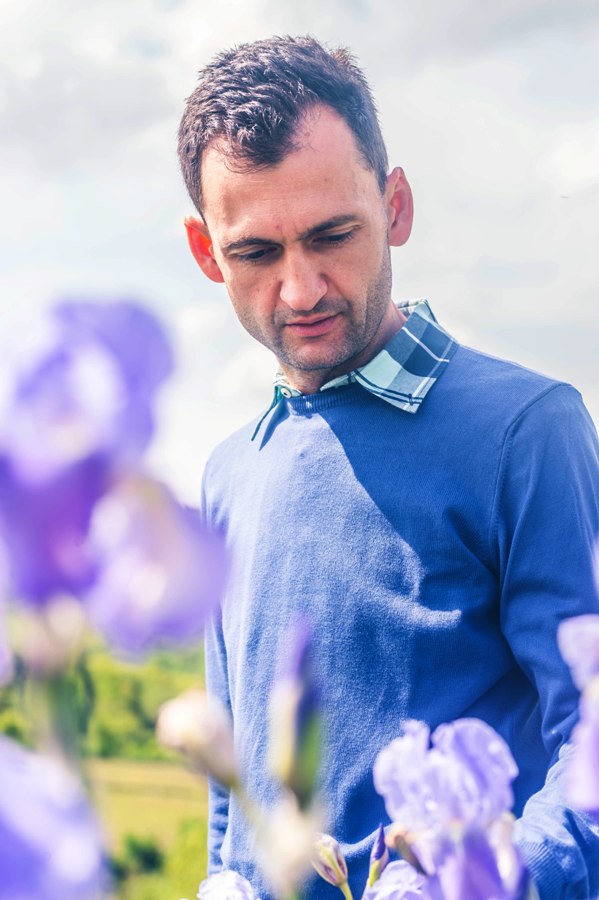 He calls himself "a madman" because one must be slightly mad to be working in agriculture… .
"Growing irises and other agricultural products – ha says – is essentially a specific lifestyle that you must have in your blood. I also consider myself to be a wise man and a poet, other characteristics that are needed when cultivating the land and transforming its products".
Talking to him, I discover that "giaggiolaio" – a word I thought I'd invented – was actually the exact term used for the old Chianti iris growers.
He tells me that "growing the Giaggiolo is a family tradition and a passion inherited from my grandfather, who cultivated this flower throughout his life".
He proudly shows me, felling a bit nostalgic, a photo of him as a child working a bulb, and explains that "this fine cultivation is typical of the Chianti region. It used to be very important, since the mid-1800s, and many farmers made a lot of money from it. After the 1980s, when the boom of wine making started, this cultivation of these flowers died out to make way for the most profitable vineyards, but every Chianti wine still has the delicate scent of the iris".
Leonardo tells me that "Florence's coat of arms is the "Giaggiolo", even if it's called "Giglio" (lily)".
"The giaggiolo or "Iris pallida" – he continues – which grows on our hills, is cultivated to extract, through bulb distillation, a very delicate essence that smells like violet".
Leonardo cultivates his flowers in the area of ​​Lamole (Greve), a pretty hamlet famous for the ancient terraced landscape cultivated with vines and olive trees, and which every May are transformed, thanks to the flowering of the Iris, into a spectacular sea of pale blue color.
It offers poetry and joy to the soul and it's a real paradise for photographers.
"Passion and patience are the secrets to growing this flower – he explains – because, after the planting, three years will pass before the bulbs are ready to be collected. Cut, dried and shipped to the perfume industry in Provence, France, they will be distilled to extract the essence that will end up in the world's most famous perfumes. The work takes place in July and August and it's very demanding because everything is done by hand. It's a great satisfaction to see the marvellous blooms, knowing to be actively contributing to bringing back so much biodiversity to our territory. Tourists, more and more sensitive to natural beauty, also love them".
Leonardo is also vice president – he continues – "of an association that brings together 200 iris growers from Chianti and Valdarno, a union of people, many elderly, who network by sharing their passion and wisdom".
"Thanks to this association we're stronger when it comes to export our product in an increasingly difficult and competitive market. We're currently working on an important project that hopefully will allow us to distill the bulbs directly here, in our territory".
All that remains is to wait for the next enchanting flowering in the fields.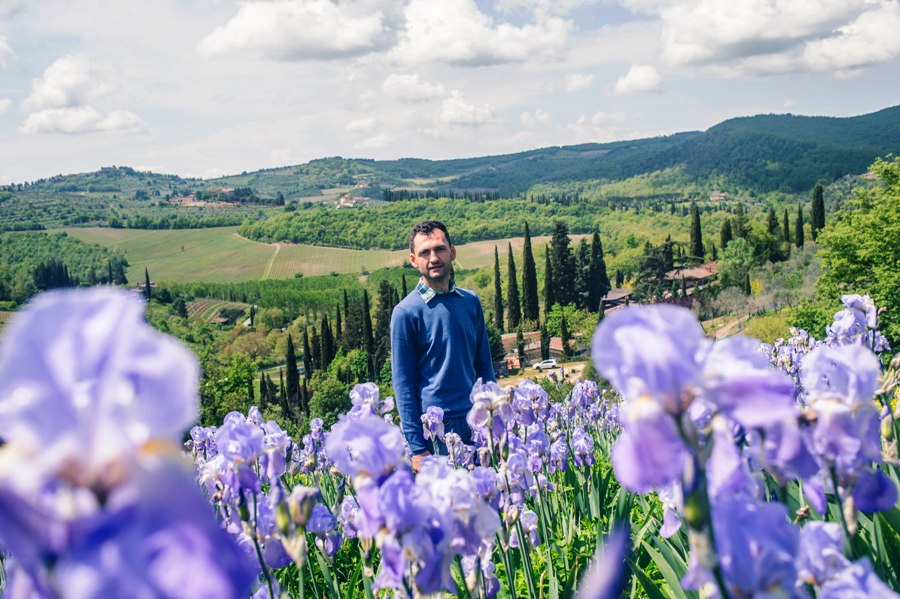 Read more...