Articolo disponibile anche in: Italian
It was presented in recent days at Villa Le Corti (San Casciano), "The Bottle of the Territory".
It is a personalized bottle, made by the San Casciano Classico Association in collaboration with the Etruscan Glass Factory, which will be used exclusively by the members starting from October 2022.
The Bordeaux bottle, in dark glass weighing 500 grams, bears the name of the Association in two specific positions.
On the neck, in bas-relief, there is the engraving of the inscription "San Casciano Classico", initially covered by the capsule.
And that is revealed only when the bottle is opened.

While on the lower part of the bottle, under the company label, the same writing repeated twice, interspersed with the associative logo in relief. In strong evidence.
The use of the bottle is on a voluntary basis by the member companies of the Association, and can be used at the company's discretion on one or more of the three types of Chianti Classico (vintage, Riserva and Gran Selezione) produced in the territory of the municipality of San Casciano.
"San Casciano Classico" is the Association that brings together 26 Chianti Classico wine producers from the municipality of San Casciano.
The Association was officially founded in 2018, following numerous informal meetings in previous years, with the desire to create a stable structure for comparison and collaboration between the members of the area.
To communicate and enhance the peculiarities of this territory and its products.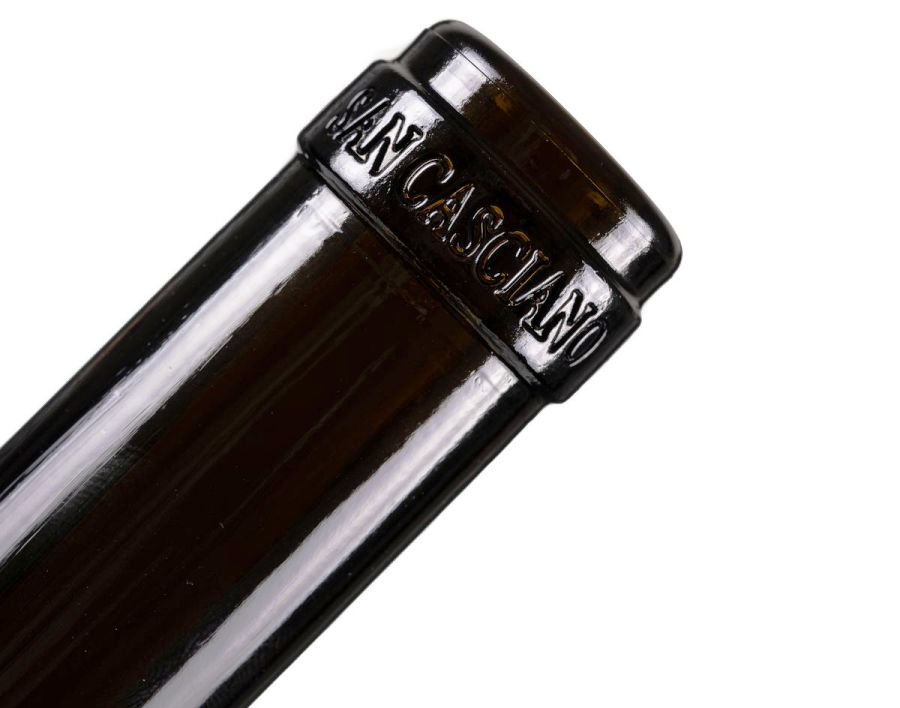 Read more...