Articolo disponibile anche in: Italian
Sunday, November 17, starting at 12, at Casa Chianti Classico (ex Convent of Santa Maria sul Prato, Radda in Chianti) it will be possible to taste the excellent Lampredotto prepared by Vincenzo (Sosta del Gallo from Radda in Chianti) and Peposo from the kitchen of Casa Chianti Classico.
In what will be a tasty challenge of the Tuscan culinary tradition.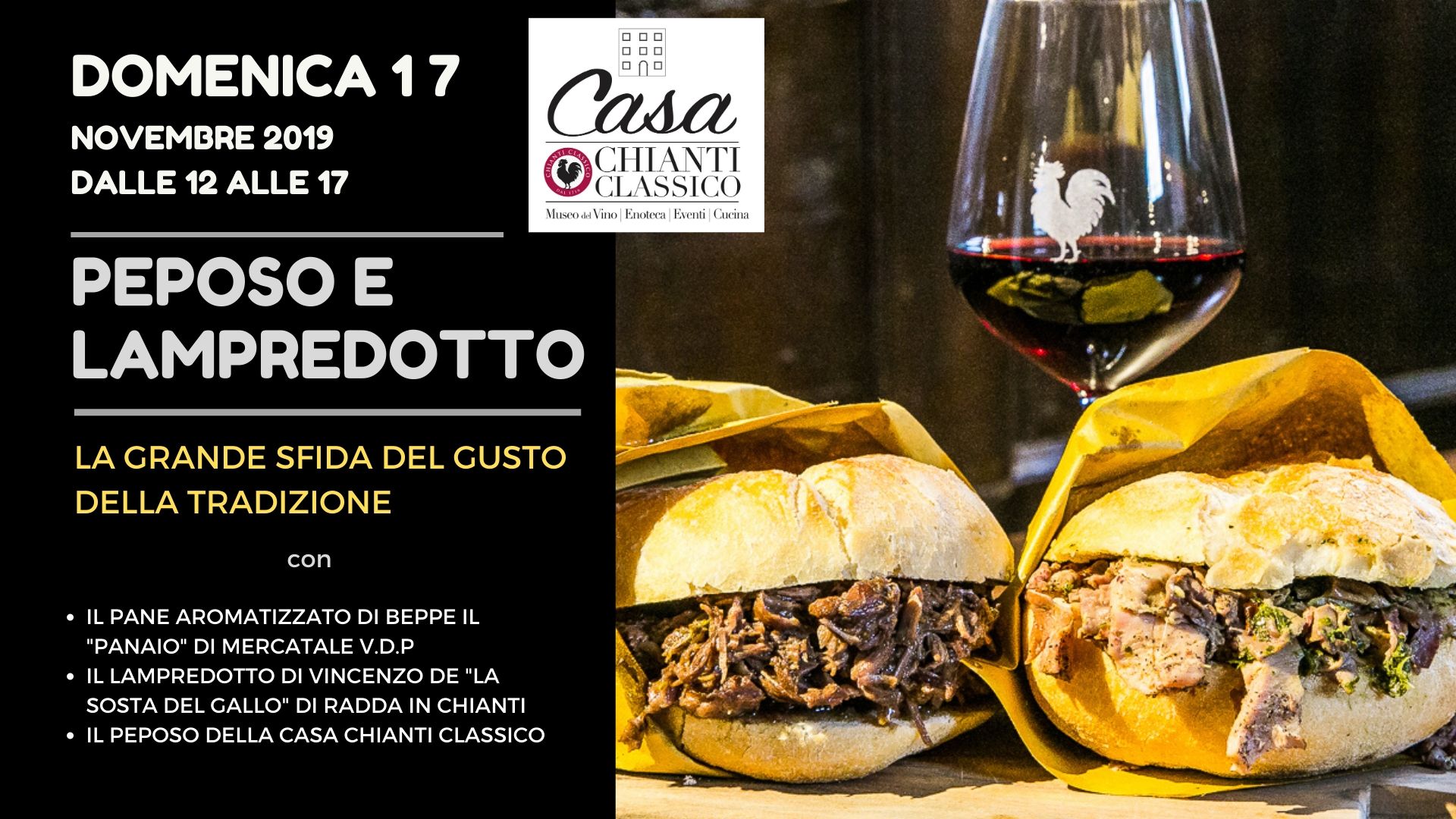 To make this Chianti lunch-snack even more tasty, there will be the different flavored loaves of Beppe Scialabba, the "Panaio" of Mercatale.
Naturally our wine shop will be open to let you taste many Chianti Classico wines.
For information and reservations: info@casachianticlassico.it – ​​0577738187 – 3472515832 (Giuseppe) – 3481232562 (Alessandro).
ADVERTISEMENT
Read more...