Articolo disponibile anche in: Italian
A cypress that rises upwards and thins out in search of an "other" vision, almost touching the immensity of the sky; a country cottage, hidden, solitary, nestled among the hills that shine with solar beauty, asking in exchange for effort to those who take care of it; a source, a bell, a basket, an open door, a staircase that continues to rise, to lead the eye vertically, never downwards.
The essential image of a ridge is the expression of a community that lives by its close relationship with the earth. In every element that emerges from the bronze material, dear to the Tuscan sculptor Adriano Bimbi, an aspect is revealed that leads the observer back to his own reality and represents, in a symbolic form, the sense and the collective value.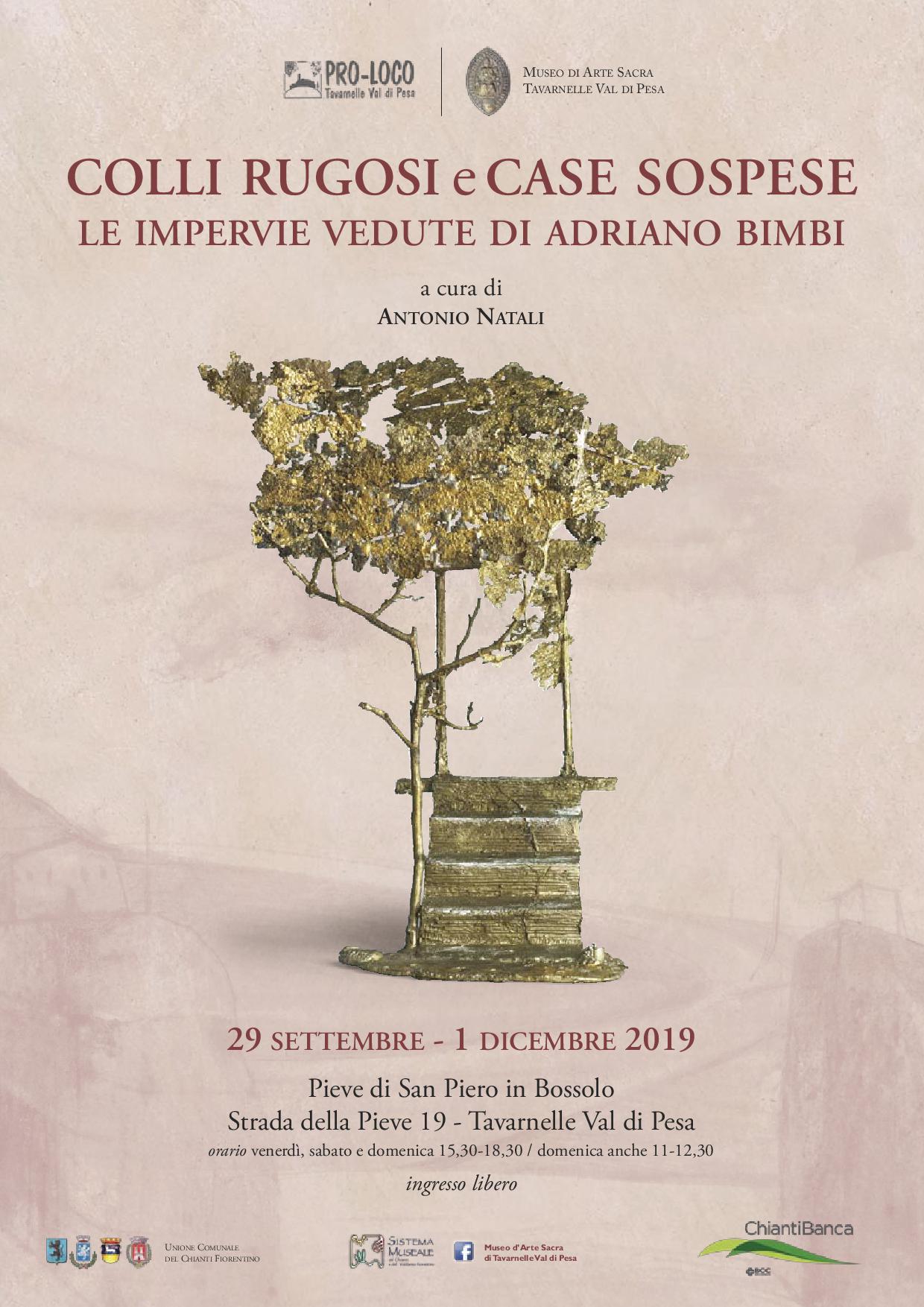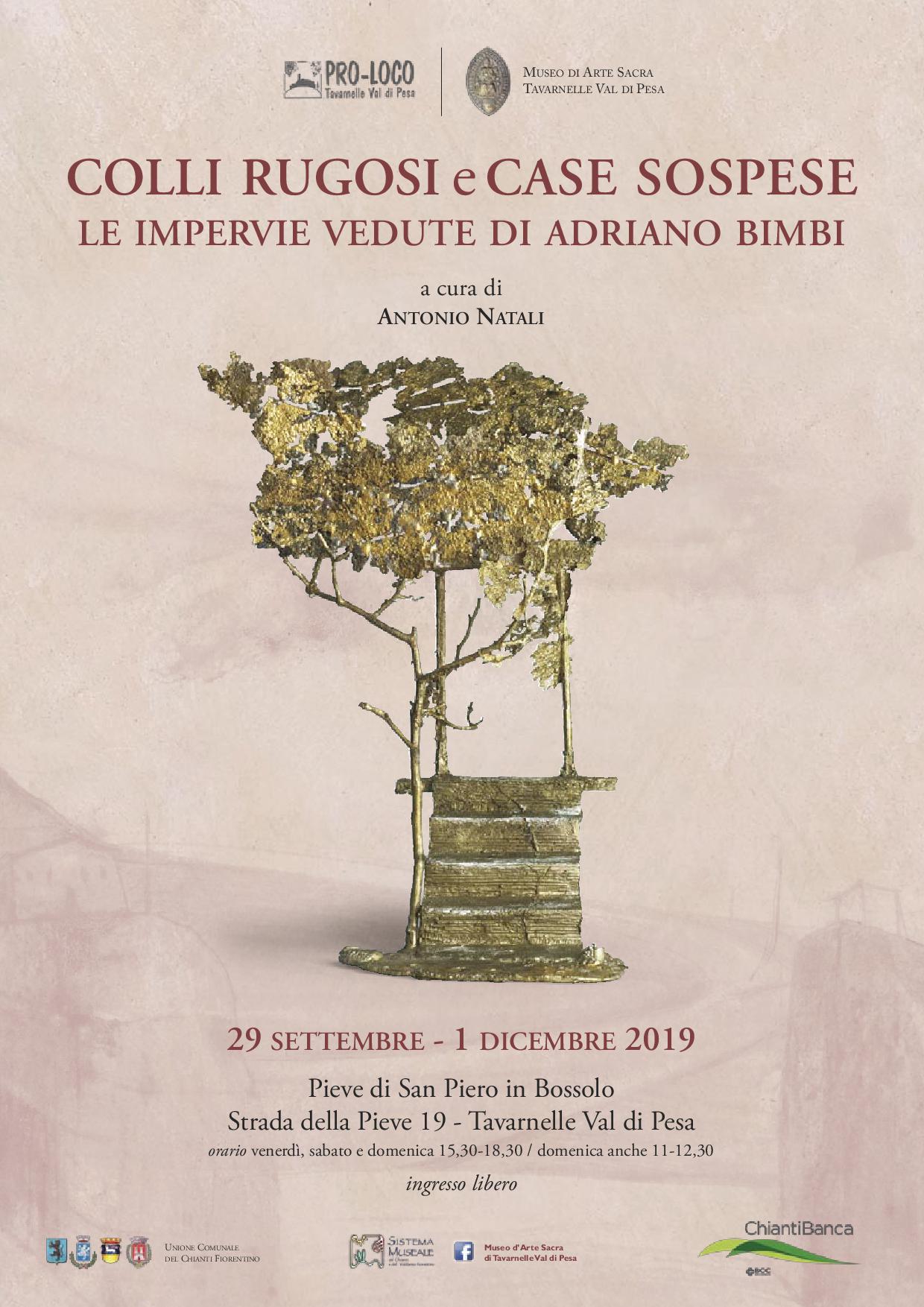 "Wrinkled hills and hanging houses – The impervious views of Adriano Bimbi" is his personal exhibition in the museum complex of the church of San Pietro in Bossolo, in Tavarnelle.
A prestigious exhibition event, curated by Antonio Natali and promoted by the Amici dei Musei and the Pro Loco of Tavarnelle, in collaboration with the Municipal Union of Florentine Chianti and the contribution of ChiantiBanca. The exhibition displays a selection of sculptures by Adriano Bimbi, made by him in 36 years of activity.
The exhibition will remain open until December 1, 2019. Opening times: Friday, Saturday and Sunday 15.30 – 18.30, Sunday also 11-12.30. Free admission. Parish church of San Pietro in Bossolo, Strada della Pieve, 19 – Tavarnelle Val di Pesa.
Read more...