Articolo disponibile anche in: Italian
Stefania Pianigiani could be described as a sort of "ambassador" for the Chianti Classico. Now that her blog "La Finestra di Stefania" has reached its 10th anniversary, she tells her story to WeChianti.
Stefania Pianigiani, you've just celebrated 10 years online with your blog. Tell us a bit about it.
"My blog, "La Finestra di Stefania" is all about my passions: food, wine, places to discover and gardening. I've been a gardener all my life, and my job is a true vocation. Because of it, I've been moving around a lot, and not only have I discovered new plants, but I've also had the opportunity to meet various people: artisans, winemakers, and restaurateurs.The blog illustrates my various passions, I write about artists and events, places to visit, but also recipes that I've been given by friends".
Could you say that you were one of the first bloggers in the Chianti area?
"Yes, after Andrea Pagliantini, of course!".
How did the idea come about and how did it develop over time?
"Since I was a child, I've had a great passion for writing. "La Finestra di Stefania" is the name of the wine and food event column I used to write in Andrea Pagliantini's blog. Then there were some unexpected developments, and I decided – together with Andrea – to open my own blog. I kept the same name, as it seemed right to continue with what had given rise to the change in my life. And it brought me luck: thanks to the blog I've started writing for Toscana & Chianti News – Nadia Fondelli was the director at the time – I became a journalist and sommelier, I wrote a book of short stories "Appetiti Estremi" which talks about places to discover around Tuscany, and an ebook for the Portale del Verde "Enogastrogiardinaggio, legami tra cucina giardino e vino". Currently I write for Agrodolce, the Italian website that talks about food, where I often recommend places to visit and where to eat throughout Italy. I'm Social Media Manager for the Association Vignaioli di Radda, and I write food articles for the Gruppo VéGé. Thanks to the blog I brought the recipe of the Buristo omelette to Tg3 Toscana, I was a diner in the TV show "Chef per un giorno" on La 7 and I participated in the "I Soliti Ignoti" TV show with Amadeus on Rai Uno. All this while continuing my job as a gardener, because being in contact with nature helps you to live well and always brings new ideas".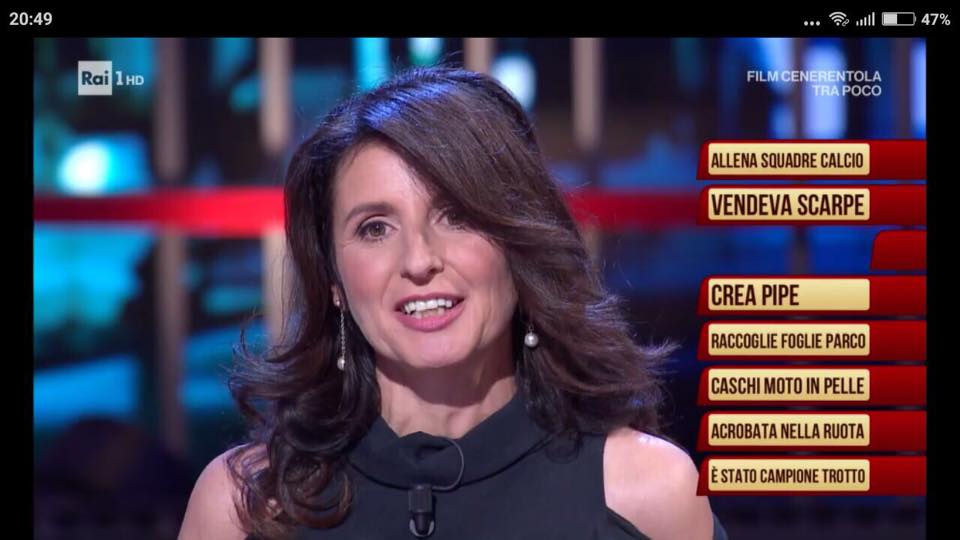 What are your links with the Chianti Classico area?
"A deep-rooted love for the Historic Chianti. I'm lucky because I travel around it a lot, Gaiole in Chianti is my home town, and my parents still live there. I still get excited about how places and nature change with the passing of the seasons. I often stop to take pictures, I have a rich collection of photos shot around the Chianti".
What's the best way to illustrate this land to those who know it and to those who want to discover it?
"You always have to stay informed, and to make it clear that Chianti is not the whole of Tuscany. This is a unique territory with centuries of history. I will never get tired of telling people what the real Chianti is about. Photography, storytelling and real emotions, these are the things that best show it to the world".
Finally, is there a place in the Chianti which you are particularly fond of? And why?
"Brolio, without a doubt. It has always fascinated me since I was a child, together with the Italianate gardens of Badia a Coltibuono and the endless panorama that can be admired from the Cacchiano Castle. The nature in the Chianti has a magic that captivates you forever".
Matteo Pucci
Read more...