Articolo disponibile anche in: Italian
Dishes cooked with the utmost attention to detail and to the quality of the products, and then captured in beautiful shots that show all their nuances: that's how the book "La Cucina del Castello Del Nero" was born.
A book that illustrates chef Giovanni Luca Di Pirro's cuisine (from the Michelin starred La Torre restaurant) through the engaging photos of Claudio Mollo.
The book was recently launched and presented by managing director Fabio Datteroni, in the beautiful setting of the Castle's garden: "This book is the arrival point of a journey started in the spring of 2012 with Giovanni Luca. A journey of many changes, projects and accomplishments, like the first Michelin star in November 2014, which made us enormously happy ".
"The Michelin star – said Datteroni – is an important recognition of the quality of our restaurant, and of our work that seeks to create an emotion, but it's also a great responsability. We're lucky because the owners, the Trotta family, give us the opportunity to do the best we can. Unfortunately Mr. Robert Trotta left us a few months ago, and the first page is dedicated to him – a man who was a visionary".
Claudio Mollo allowed our dream to become a book, thanks to his photos. "Creating a cookbook is a beautiful project – said Mollo – and doing one which is based at the Castello Del Nero has been truly special. This is a book dedicated to a great chef's cuisine, and it was an honour and a pleasure to be working at it. A great commitment too, since with this work we are aiming for excellence".
"I was a graphic designer and a photographer before working as a journalist – specified Mollo – and I've put a lot of myself in this book : it's impossible not to fall in love with a place like this, and with the passion that lies behind the cooking. The chef's dishes speak for themselves. Light, clarity, chromatic sharpness are all elements that I have always wanted to drive forward ".
Sharpness and clarity are fundamental features of this editorial project: there're no recipes but they can be downloaded with a "QR code" found in the book, while for each dish there's a quote from the chef.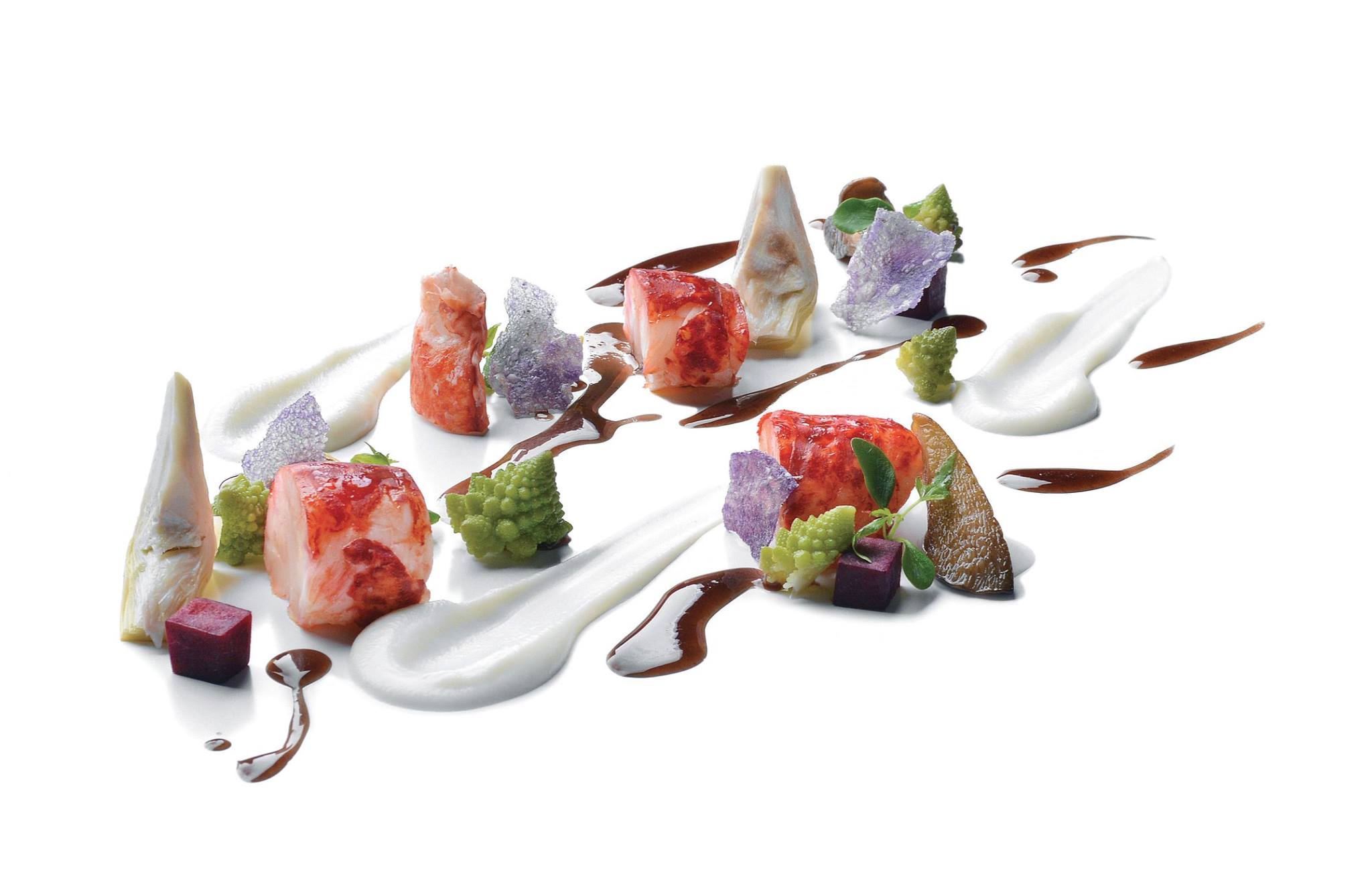 "I'm not a chef like the ones you see on TV – concluded Di Pirro – I don't expose myself much. I think Claudio's photos are like paintings. My job is simple, I spend my time in the kitchen cooking food. We mostly use Tuscan products, and always aim for excellence: with top-quality products, it's definitely easier to cook. My thoughts go to a person who is no longer with us, Mr. Trotta, and I'd like to make a special mention to all the people who work with me in the restaurant, with whom I share everything every day".
P.M.
Read more...