Articolo disponibile anche in: Italian
The delightful Fiera di Primavera (Spring Fair) returns to San Casciano on Sunday April 22nd, from 10am to sunset.
It will take place in the "zona artigianale" of Bardella, just outside the town's historic centre, where in recent years it had gathered a large and enthusiastic number of participants.
You'll find open-air markets, exhibitions, vintage car displays, food stalls and many artisans selling their crafts.
During the day the A.S.D. Due Valli will present various fun equestrian shows and the "Battesimo della Sella" ("Baptism of the saddle"), that will surely delight the kids.
Just come and join in, there are many more surprises in store for you!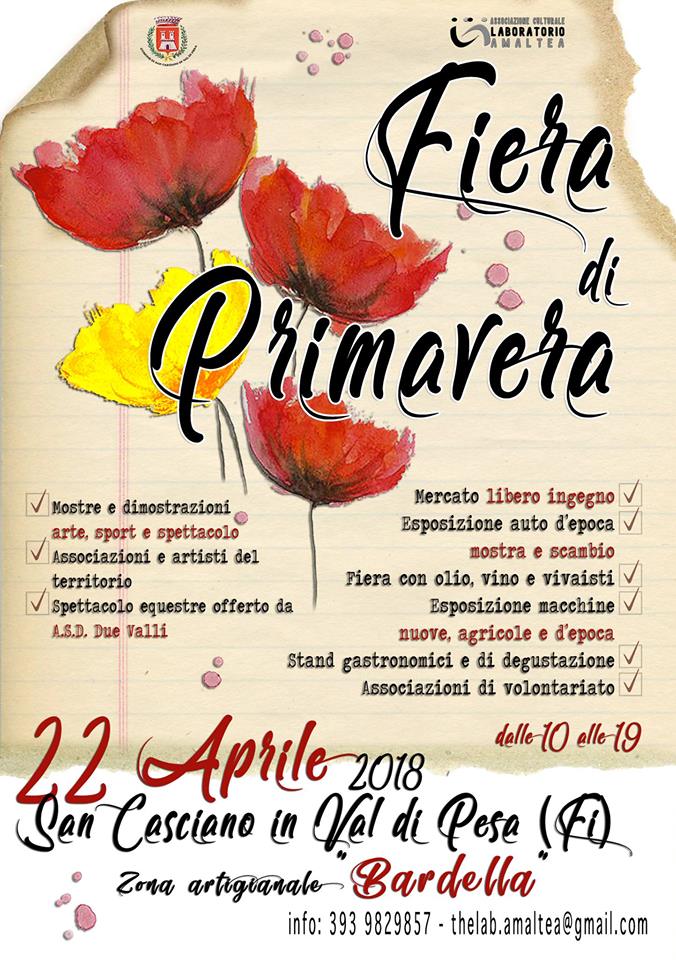 Leggi altri articoli...