Articolo disponibile anche in: Italian
The story of Valeria Enrichi, from Tavarnelle, Human Resource Manager at the Castello del Nero Hotel & Spa, is truly fascinating.
She tells us about her professional life with her warm and gentle voice, revealing a story full of unexpected twists and turns.
"My first job was in the sales office of a leather goods company, Gherardini; then I went to work for an American multinational company where we dealt with telecommunications. There I worked for four Americans who were in charge of training the workers assigned to Nigeria. We spoke in English, it was a bit strange at first, but fascinating".
"They were nice people – she recalls – I enjoyed working with them, we made a good team. I stayed in the company for 12 years, also working as the manager's personal assistant. When we moved to Osmannoro, with three sons, I needed a job closer to home. Mazzini in San Donato in Poggio was looking for someone with my job experience. There I took care of legal arguments, international marketing, and fairs; we started production in China, so I also dealt with imports".
"In 2004 I arrived at the Castello del Nero – continues Valeria – I was the personal assistant of Cav. Samir El Kharrat, president of the company that owns the Castello, a really down-to-earth person. All my previous experiences proved very useful".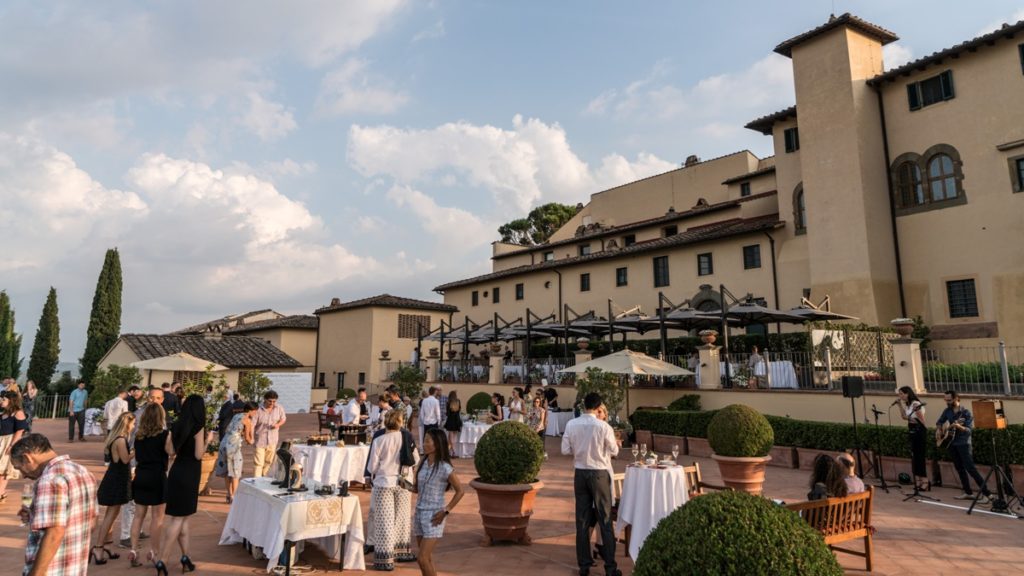 "My thirteen years at the Castello del Nero? Here I've learned many new things – Valeria says – like how to manage the staff. With the new manager, for whom clients and staff are equally important, we have worked hard on optimisation. I've been the human resource manager since 2013".
"It's vital – she explains – that the people who work here have the opportunity to grow, improve their skills and be satisfied with what they do. We try to find the right solution for everyone. I think is important to look at each department like fingers of a hand. Each finger has its own shape and role/ purpose, but it is the whole hand that then makes the difference".
It looks to me that the Castello del Nero is training workers in the hospitality sector, and this has its advantages, not only for the company.
"Exactly", Valeria concludes, "starting with the interns, to help them understand if this is the right choice of profession. We've had apprentices, and trainees who have gone on to work for us. Here we try to nurture people's skills, even if they then decide to leave and work elsewhere. But our real goal (and our strong point) is to have people who remain for a long time".

Read more...