Articolo disponibile anche in: Italian
Carnival is here! After last year's success, in San Casciano comes the second edition of the Carnevale dei Bambini (Children's Carnival), organized by the Pro Loco of San Casciano, chaired by Renzo Masi, in collaboration with the Municipality.
A parade of colourfull masks, full of fun and entertainment, with the participation of popular super heroes, beloved fairytale and cartoon characters.
The army of the funny bespectacled minions will be the star of the show, and so will other icons and stars of the big screen, such as the 101 Dalmatians from the 1996 Disney animated film directed by Stephen Herek.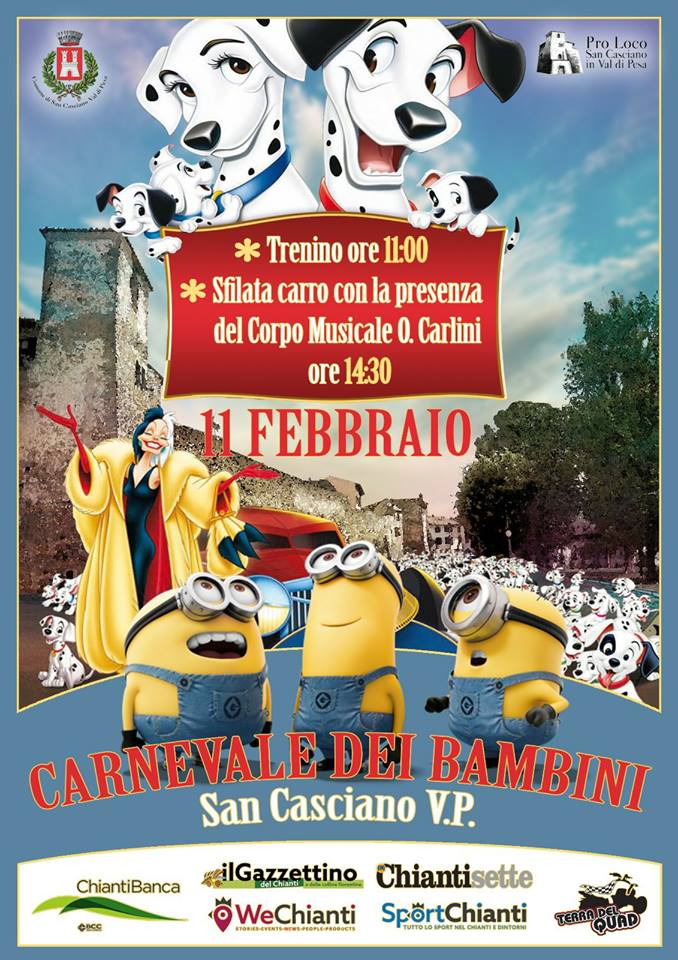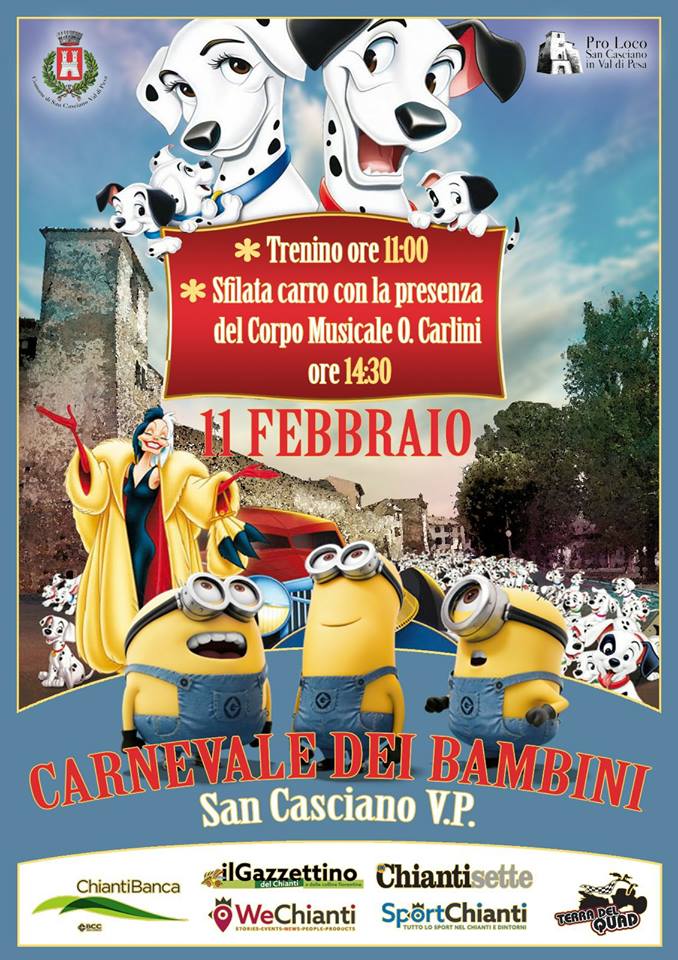 The event will take place all day on Sunday, February 11th, in the streets of the historic centre, with a float parade accompanied by the uplifting notes of the Oreste Carlini marching band.
A colourful train will take children around from 11am. Costumes and masks will arrive in the main square from 2.30pm.
The event is supported by ChiantiBanca, Terra del Quad and sees the involvement of Gazzettino of Chianti, Chianti Sette, WeChianti and SportChianti as media partners .
Read more...