Articolo disponibile anche in: Italian
The spirit of Christmas shines bright in the San Filippo Gallery in Barberino Val d'Elsa (in San Filippo, next to the shoe shop), where Marianna and Filippo have created a special festive atmosphere for their customers. Their shop is elegant, warm and truly welcoming.
At this time of year, you'll find the best traditional Christmas decorations, ceramics and accessories from northern Europe, and lovely Christmas paper napkins. Everything you need to get every inch of your home into the Christmas holiday spirit.
Attention to quality and love for beautiful things: the San Filippo Gallery stands out for its careful selection that brings some truly special and tasteful goods to this corner between the Chianti and the Valdelsa.
Craft bijoux (amazing brand new arrivals from Scandinavia), made of aluminium or other light and elegant materials, and furnishings. For the table you'll find some (indestructible) melamine items.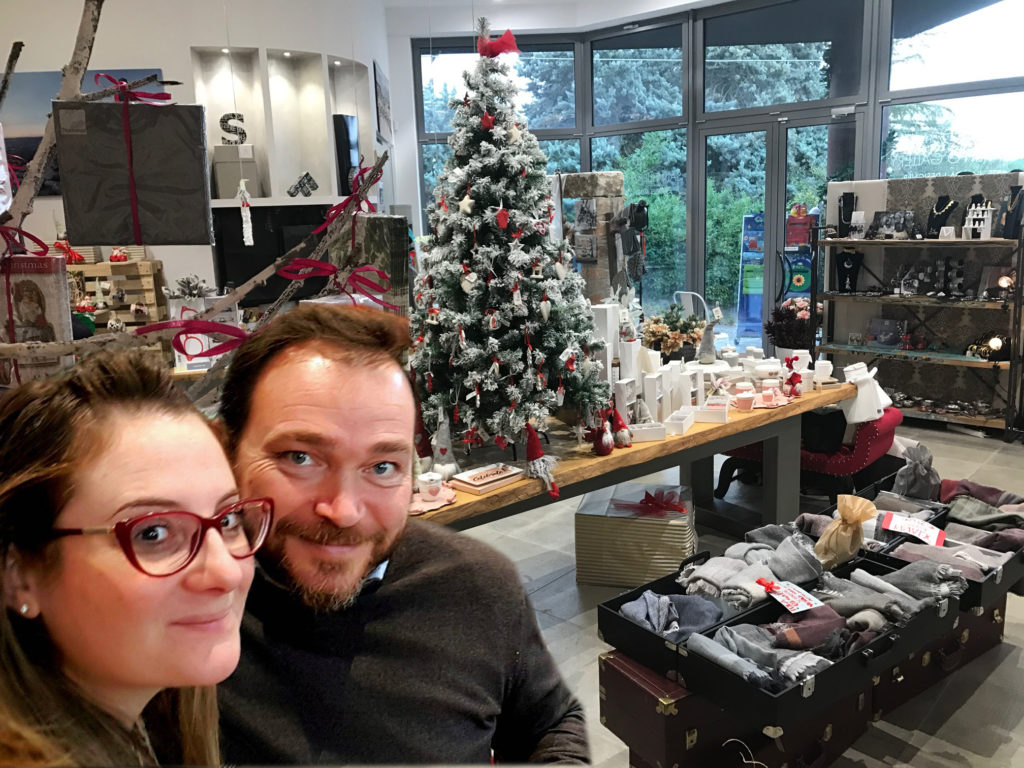 And there's more: new iron decorative pieces for your walls, handmade hats, beautiful bags, the new "Dafne" containers in coated fabric.
The gallery's highlights are the paintings, perfect to decorate the walls of your home (and also for hotels, farm houses, bed & breakfasts, holiday homes).
From father (Pino Di Fabio) to son (Filippo), passion and good taste have always been their strong points: from Macchiaioli and post Macchiaioli-style paintings, they have moved on to contemporary design, creating images with innovative materials. Think great interior design ideas. Here you see only one example but the San Filippo Gallery is filled top-to-bottom with beautiful things!
What are you waiting for? Over Christmas the shop is open longer hours, including holidays. For information: "San Filippo Gallery-Pinarte".
Via San Filippo 37 – Barberino Val D'Elsa, 3333306030; 0558075809 – www.sanfilippogallery.com – info@sanfilippogallery.com. From 18th to 24th December open 10-20 every day.
ADVERTISEMENT
Read more...