Articolo disponibile anche in: Italian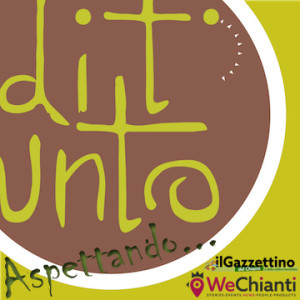 Matteo Lorenzini is young (barely thirty years old), talented, enthusiastic; he has made many interesting and enviable experiences.
You can find him guiding the kitchen on the sixth floor of the exclusive hotel Se.Sto On Arno, the building located in Piazza Ognissanti, in Florence, a small architectural ambiance set between the Arno and the old town.
They say that this young, Tuscan chef has his own distinct culinary personality and really wants to experiment.
And we are ready to taste his dish at Dit'Unto: Samblè, aubergines and livers, soured tongue and green sauce.
In the beautiful medieval city of San Gimignano, the small restaurant Cum Quibus is an unexpected surprise.
In an ancient palace of the 13th century, perfectly preserved, you just need to go down a few steps to go back to the past: a welcoming hall, framed by a stone arch, colorful lights, tables dressed in pretty tablecloths and lit candles like torches in ancient taverns.
In this atmosphere, which appears to be unaltered throughout the centuries, the house owners are young (just over thirty years old), enthusiastic, curious and good-humored.
The owner Lorenzo Di Paolantonio, sommelier and manager of the floor, has succeeded in transforming the tavern, which his parents had opened ten years earlier, in a nice restaurant, thanks to studying and passion, in addition to the merit of entrusting cooking to chef Alberto Sparacino.
Love for the job, wisdom, school, good teachers and a great palate: this is the simple philosophy of the restaurant.
Their dish for Dit'Unto: Mezzovo Perla Nera.
WAITING FOR… DIT'UNTO
Read more...