Articolo disponibile anche in: Italian
Castellina in Chianti has been Andrea Rontini's second home for 16 years. He's from Antella (Bagno a Ripoli), and has a photographic studio under the Volte, famous in Tuscany and all over the world.
He's a retired railwayman, and in 2001 opened a photo gallery with his wife. "Why here? First of all because photography is important to a foreign audience, who believes it has a real cultural value".
"I opened my first gallery in Greve in Chianti after having been to Sonoma, in California. We went there because the two towns were twinned. There we saw photo galleries and thought we should do the same. I was already winning worldwide competitions. So we got a space in Greve, and later we moved to Castellina".
Among the photographic competitions he's taken part in, there's one that he already won in 2007 and 2014. This is the one instigated by Donatella Cinelli Colombini, the "Lady of Brunello".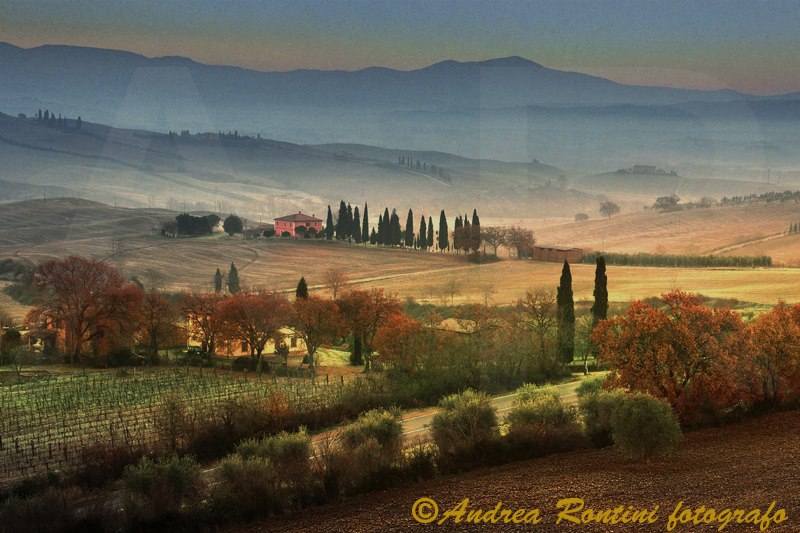 In the Premio Casato Prime Donne 2017 – Montalcino, which rewards a woman who has excelled in some way, there's also a photographic competition. This year the theme is "People and lands of the Val d'Orcia".
"Before – says Rontini – the winner was chosen by an internal jury. Now the jury choose five candidates among those who have published a photo during the months before the competition".
"Then there's the online vote – Rontini concludes – and at that point it becomes a sort of 'electoral campaign'. So anyway… that's my photo, I'd be pleased if someone would like to vote for me".
For those who would like to vote (there's time until the 3rd September), go to the site www.cinellicolombini.it – click "Scegli la foto vincitrice" ("Choose the winner") and follow the steps to register. Vote photo number 2, by Andrea!

Read more...