Articolo disponibile anche in: Italian
During this torrid summer, the nightlife appointment in Panzano in Chianti is at the Pozzo dell'Oblìo, in a panoramic corner of the town along via Giovanni da Verrazzano, halfway up the climb to the historic center of town and the castle. It is almost hidden but has always represented a meeting place for the town.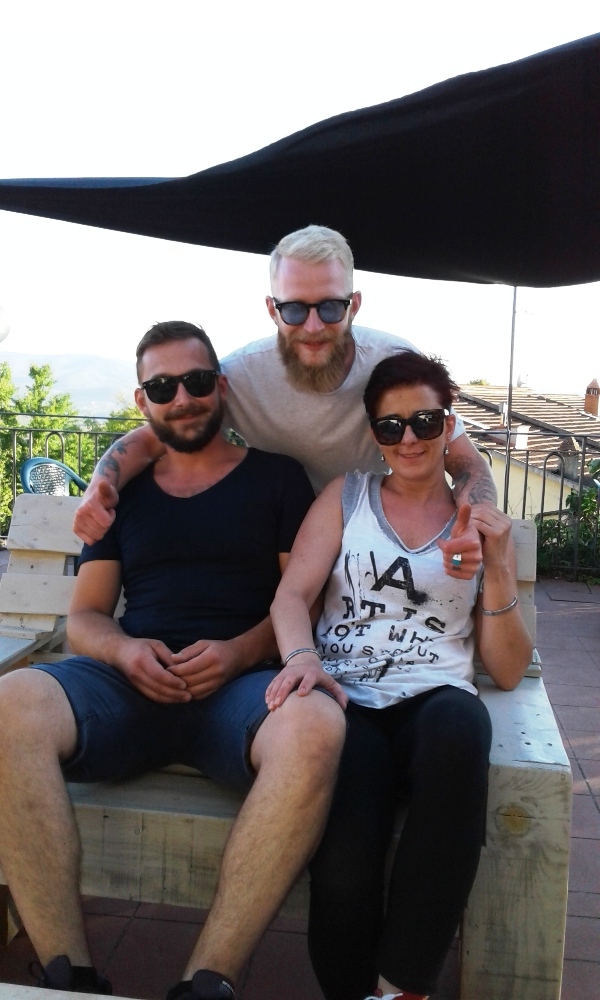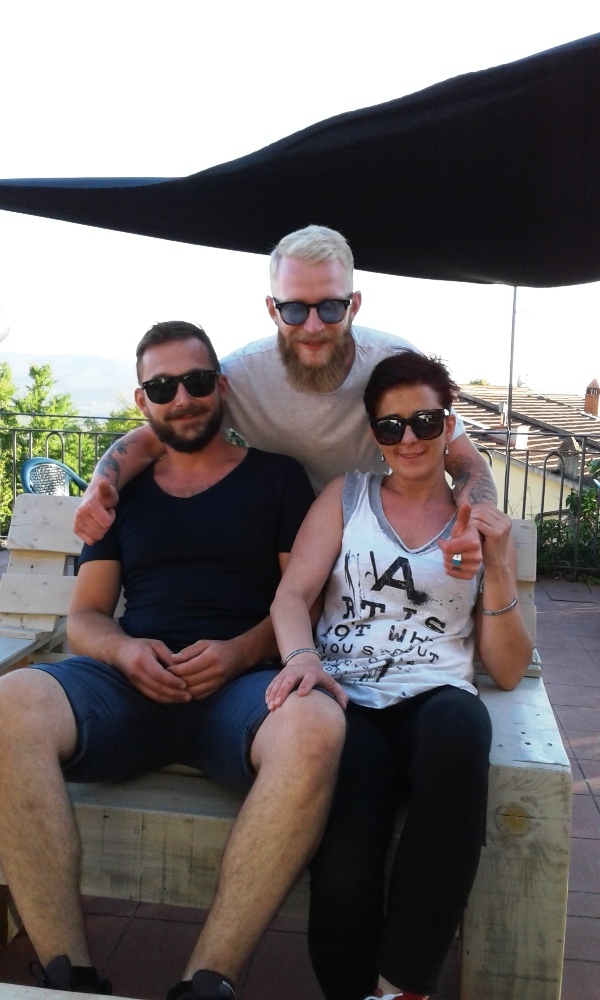 Next to the "casa del popolo," the small Piazza around the well called "dell'Oblìo", until a few years ago there was a summer dancing spot, and it is once again a destination for locals, young people from nearby towns and tourists.
The brothers, Niccolò e Matteo Camiciotti Farkas, together with Marina Calvelli who runs the local bar, had the idea to revive the location.
They proposed the idea to the town administration, and it was accepted.
Niccolò Camiciotti Farkas has always liked to prepare cocktails, study new flavors, and try new aromas. He left his high school studies to take "bar" courses and moved around Europe to learn, work and increase his talents.
"When I was in London shaking cocktails (too quickly) I got an idea," says Niccolò. "Why not let people try my mixtures in Panzano? With Matteo and Marina we thought about recuperating and giving value to something at home".
This Chianti experience is a workshop for Niccolò, a stimulus for the continuous search for fresh taste and ingredients from the territory.
"The list of cocktails I propose are based on the classics with new experiments and combinations of ingredients. I called it "Chianti mixology", he explains. "I would like to continue the research after this summer experience. I gather ingredients like basil, cucumbers, rosemary, wild fennel, mint, and local aromatic herbs. I blend and and mix fruit and vegetables from the garden. I mix vodka, gin and liquers at the base of classic cocktails and obtain fresh drinks. My friends call me the alchemist".
In addition to helping Nicco, his older brother, Matteo Camiciotti Farkas, has taken care of organization by lending his artistic knowledge and capacity with recycled wood and iron (one of his works is the fountain in piazza Bucciarelli in Panzano).
He built couches and tables with wooden pallets and placed some of his sculptures there to give a particular atmosphere to Cocktail Chianti Chiosco.
Thanks to the authorization by the town administration, till September 30, from Thursday to Sunday, from noon to midnight, happy hour, cocktails and snacks will be available.
There will also be other attractions at least once a week; dancers and a rock evening, for example. The tourist proposal for Panzano has thus added quality and recuperated a corner of town for all.
Daniela Doddoli
Read more...