Articolo disponibile anche in: Italian
Waking up the day after without Luciano Berruti, the world is certainly a poorer place.
We will all miss the little man with the handlebar moustache that everyone called "L'Eroico" partly because of his appearance but mostly for what he represented; he was the icon of the kind of cycling that is founded on sacrifice, fatigue and sweat.
# READ MORE / The "Eroica" is mourning the death of one of its own, Luciano Berruti: memories
Every year thousands of people looked forward to the first Sunday of October so that they would meet him in Gaiole in Chianti, of which he was an honorary citizen.
Luciano came from Cosseria, in the province of Savona, but it was as if he had always been in the Chianti region, cycling along the white roads that reminded him of the cycling of yore and of his own youth.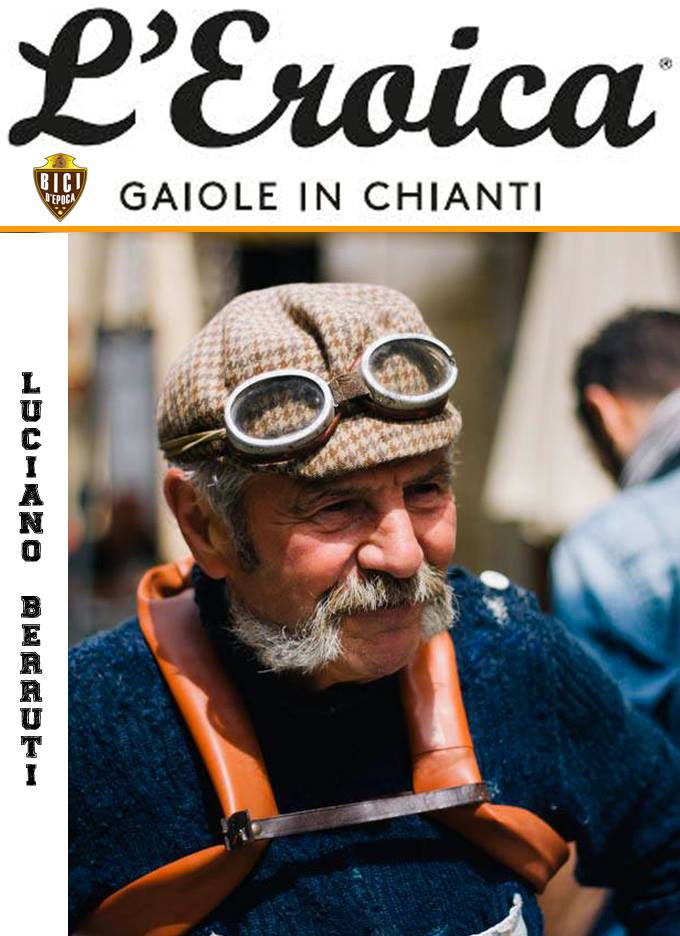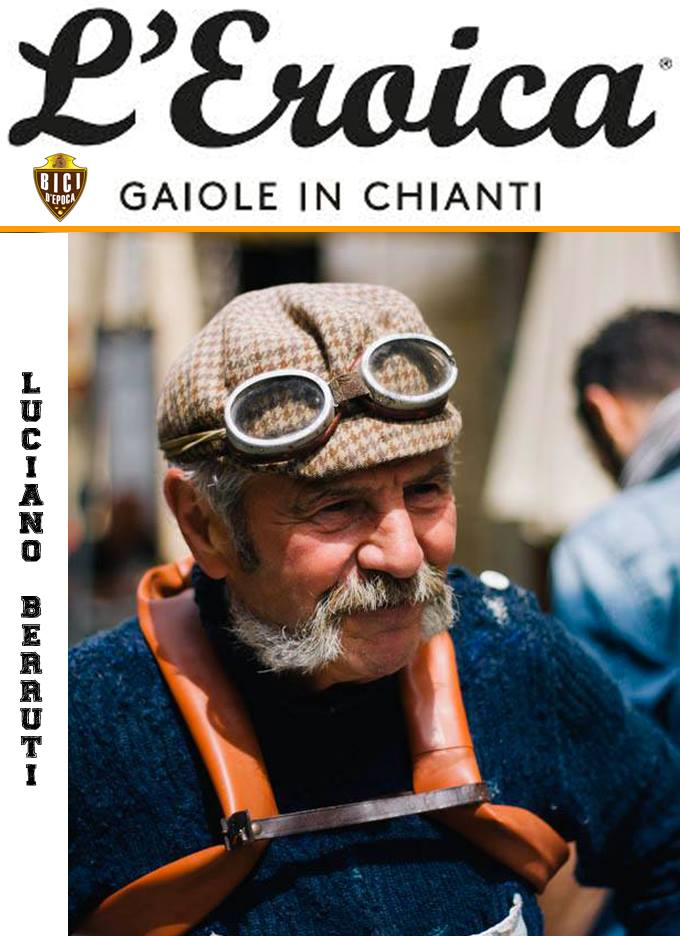 Luciano Berruti was always breaking away; from banality and conformism, from modernity and superficiality, with which he often reproached the youth of today.
He, who didn't know anything about social media, was the most photographed, most posted and best loved cycling man in the world because of his appearance which was retro but never old.
People flocked to his side because they loved to hear the stories he told, stories of life and sport, of joy and suffering. He was often hopeful for a better future, based on life's most important values.
His stories always started with his steel; the timeless bicycles that were reborn in his hands, ready to tell stories of trades and deeds, happiness and pain, and of a hope that never died. His stories were told with a smile that was joyful and serene.
His heart was generous and altruistic. Luciano never said no. That was his way; on his bike, in his museum and at home. Luciano was always talking about his family, about the place where he grew up, about the world that he had discovered thanks to his bicycle. With him, life and cycling became like a dream.
Luciano was, and always will be, a little human legend that the L'Eroica community will salute on Wednesday 16 August, at 10.30 in Cosseria (Savona).
Ciao Luciano!

Read more...