Articolo disponibile anche in: Italian
From August 18 to August 20, Vagliagli, suburb of Castelnuovo Berardenga, will seem like a Bud Spencer and Terence Hill movie, with 3 days of "Birra & Salsicce".
This year, once again Vagliagli will combine good Tuscan eating and music. "Birra & Salsicce" is a festival enjoyed by locals and numerous visitors from everywhere, anyone interested in tasting the local delicacies.
Wine, beer, grilled meat and menus for vegetarians and vegans as well will be available. Concerts are free. This is the program every evening: 7 PM, aperitif 7:30 PM, food stands open, 11 PM sandwich booth and concert.
After the concert, DJ until closing Here is the musical program for the three evenings: Friday, August 18….Pinkarmada followed by Dj Iaia;  Saturday, August 19… Brusco followed by Pietro Acidi; Sunday, August 20…I Jaguari followed by Dj Iaia.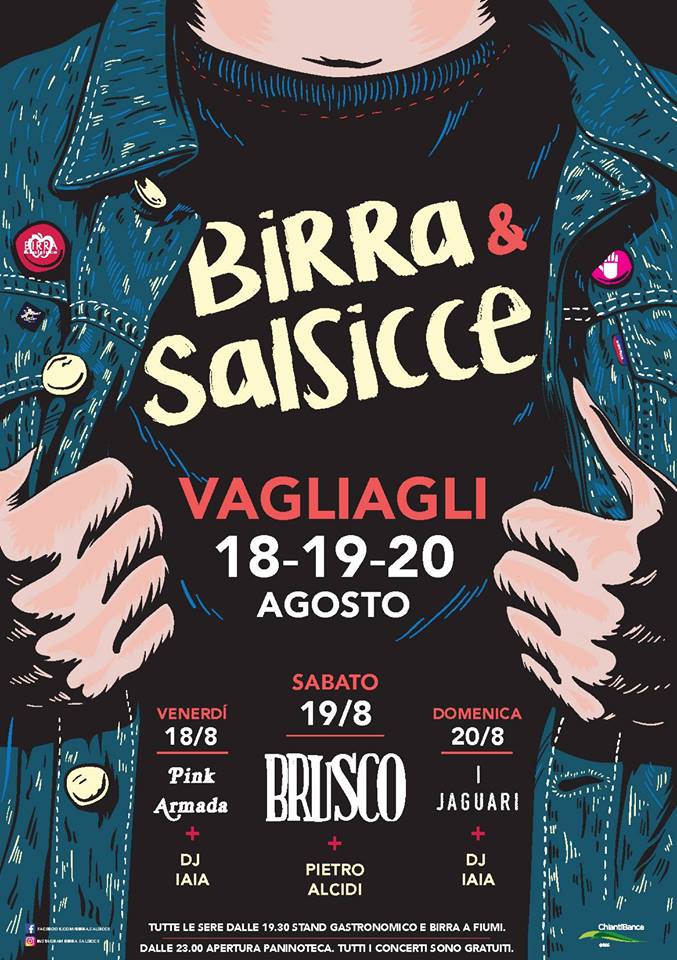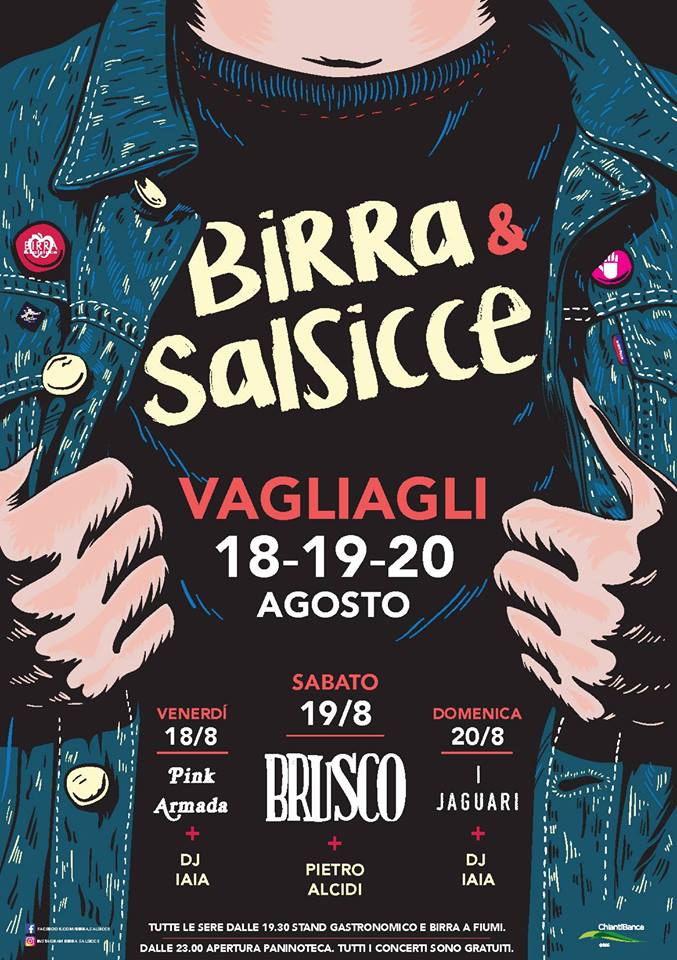 Read more...