Articolo disponibile anche in: Italian
Don't miss the dinner organized by the Coop nel Chianti (Mercatale, San Donato, Barberino) with the sponsorship of the Township of San Casciano and the collaboration of ChiantiBanca. The dinner will be served in the piazza in front of the Coop in Mercatale.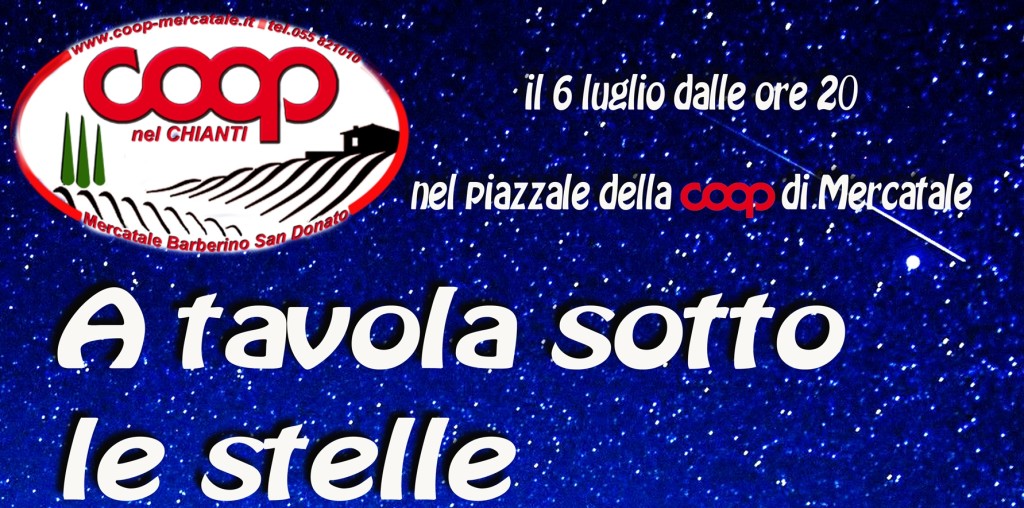 Dinner will be served under the stars with a menu of excellent, carefully chosen products.
The menu' is simple: cover charge, 2 euros (antipasto, dessert and water): steak with potatoes or beans (15 euros); porchetta with potatoes or beans (9 euros); tasting goblet, local producers of Chianti Classico (2 euros).
For information and reservations (highly recommended), contact  055821010.
Read more...