Articolo disponibile anche in: Italian
The Philharmonic "Giuseppe Verdi" Marcialla, the Unione Ciclistica Marcialla, the MCL club, the "Consiglio di Frazione", The Cultural Association of Culturale Marcialla and the Comitato (Committee) Trofeo Matteotti are happy to present… la "Sagra dell'Aria bona" (The Good Air Fair) in Marcialla (Barberino Val d'Elsa), from June 17 to July 30.
For a month and a half, every evening the popular pizzeria-spaghetteria will be open. Entrance is free for the rich calendar of events. Music, theatre, sports, painting contests for the little ones and local wine products will be featured.
To start off with a bang, on June 17, the Musical Corps of San Casciano, "Oreste Carlini" and the "G. Verdi" Philharmonic will parade through the town on 5:30 PM and will play a concert at 9:30 PM.
The following will take place in June; Sunday, June 18, at 9:30 PM, "Il Banchetto" will pay a tribute to Fabrizio De Andre', "Faber: le donne e l'amore", on Thursday, June 22, at 9:30 PM there will be a recital of the students of the "Scuola di Musica" of Marcialla; Sunday, June 25, at 5 PM, "I Gatti Bianchi" will present a live music show for children entitled, "In viaggio con il piccolo Principe".
Friday, June 30, 9:30 PM at the dinner, "C'era una Volta…" you will be able to taste traditional Tuscan dishes, accompanied by the notes of the "Bandaccia" of Marcialla (reservations are appreciated).
"The fair of Marcialla has been around for 30 years," says the committee. "But this year, the 6 associations got together and updated it. Starting with its original name, it reminds us of a natural characteristic of our territory".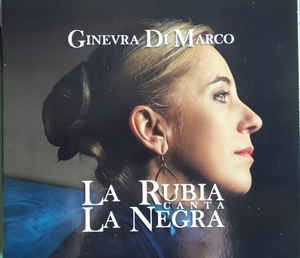 "The icing on the cake will be Wednesday, July 12, when in a piazza full of culinary specialties, it will be our honor to present Ginevra di Marco, a famous  interpreter of popular music, well known in the southern part of the world".
"She comes from CSI," – continue the committee – and has produced many records by herself. The last one, which she is currently promoting, is  named 'Ginevra Di Marco canta Mercedes Sosa'. Her songs of peace and integration, important social themes, involve the public in an emotional wave".
"Our objective is to support the associations," they continue, "and to establish feeling. And, by consequence, to revive it. We hope to have visitors from Marcialla and the surroundings, as per usual, hoping to repeat the fair in the future".
"Remember our Facebook page, 'Sagra dell'aria bona', "conclude the organizers. "We thank the Town Union of Chianti Fiorentino, which gives us patronage, volunteers and workers to help us in the kitchen. The town always works together when there is an event".
Noemi Bartalesi
Read more...