Articolo disponibile anche in: Italian
"I had never followed the Eroica bicycle race and I doubted it could interest me. When I found out that the the first cyclist would be riding along the roads of Castello di Brolio before dawn and that the borders of the roads would by illuminate with candles, I decided to go and take photographs".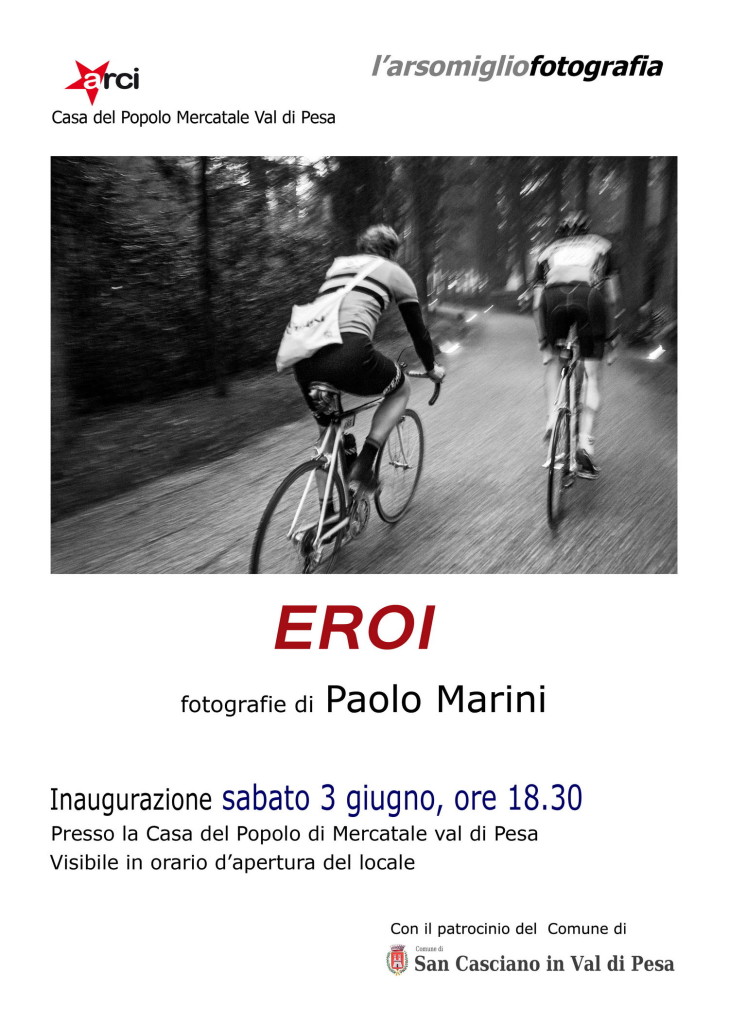 Paolo Marini, member of the historic Mercatale group, "L'Arsomigliofotografia", inaugurates his photography show on June 3 at the "Casa del popolo" starting at 6:30 PM.
The show is entitled, "Eroi". The pictures are from the twentieth edition (2016) of the race, which soon fascinated the doubting Paolo: "One of the things that hit me," he says, "were the cloth bags that some participants wore around their necks, and which, only afterwards, I discovered contained a loaf of bread".
"It evidently was the "vintage" race that attracted many participants – concludes Paolo -who were more hipsters than copiers of Binda and, who still worked hard to face a tiring, but real and concrete challenge…".
These are questions that Paolo asks himself and which find an answer in his photography. It is an excellent exhibition. Don't miss it!

Read more...